10 Reasons To Live In Golden Hill, San Diego
Posted by Kimo Quance on Wednesday, June 9, 2021 at 12:33 PM
By Kimo Quance / June 9, 2021
Comment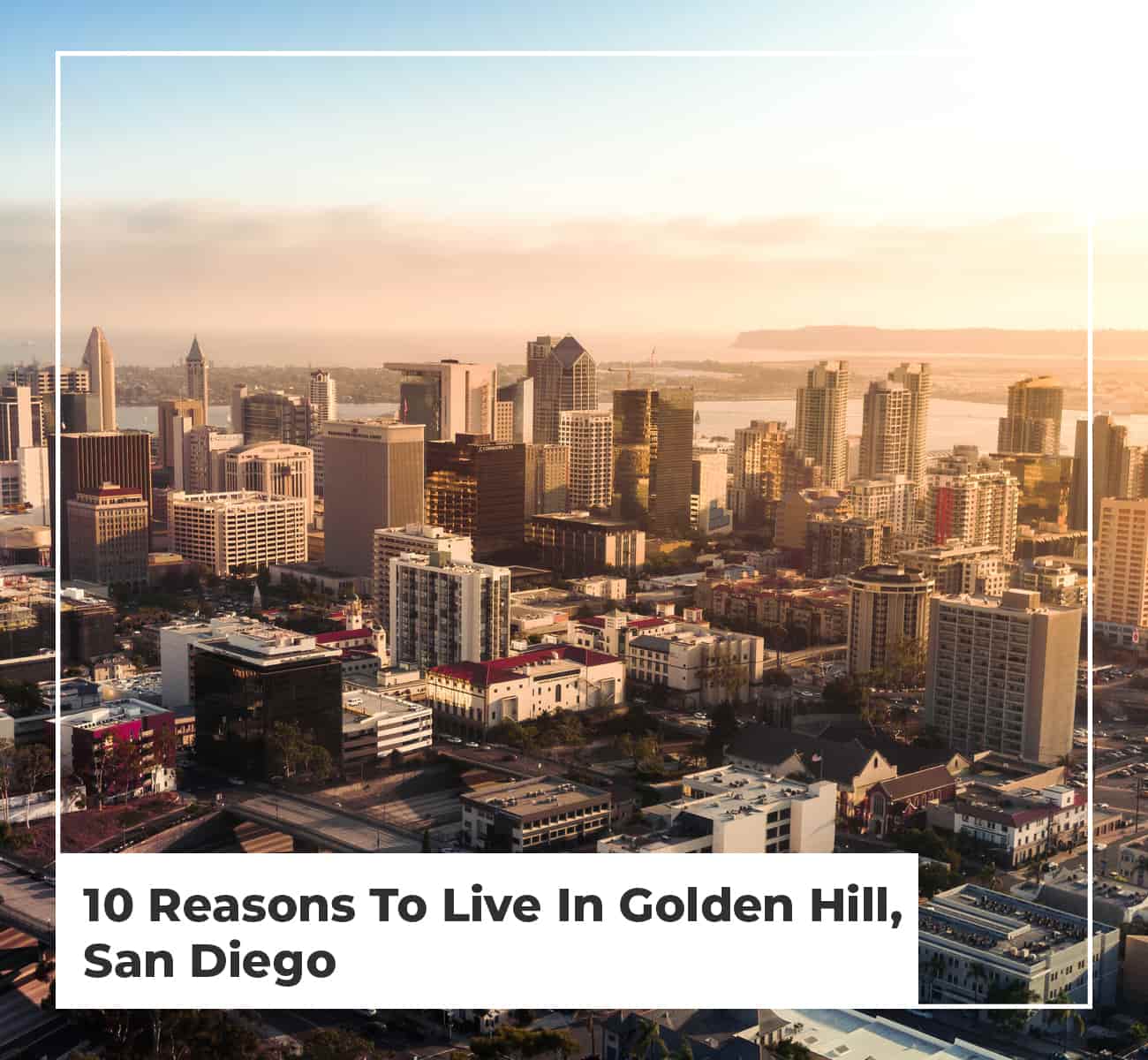 San Diego, Golden Hill
Among one of the top places to live in San Diego is the beautiful Golden Hill neighborhood. This trendy community is the ideal home to San Diego urbanites, being located just half a mile from Downtown San Diego, and those looking to live among some of the most scenic landscapes in the city.
Many families and working professionals reside in Golden Hill, San Diego, creating a diverse demographic and offering a place for everybody and anybody. The neighborhood is located within close proximity to the bustling Downtown San Diego, CA core as well as the City College, which adds a youthful touch to the neighborhood.
Between the affordable homes for sale, the amazing Greater Golden Hill amenities, and the exciting events that take place throughout the year, there are countless reasons to live in Golden Hill, San Diego, CA! To prove just how incredible this eclectic neighborhood is, we've narrowed it down to 10 reasons why you should live in Golden Hill, San Diego!
1. Golden Hill: The Ideal Location
When it comes to real estate and access to local amenities, Golden Hill offers residents the best of the best! This incredible neighborhood provides spectacular views overlooking Downtown San Diego, the Coronado Bridge, San Diego Bay, and even a distant view of Tijuana. Living in Golden Hill, or the Greater Golden Hill area, is ideal for those seeking an urban lifestyle while still being able to enjoy the beauty of the great outdoors.
Golden Hill is known for its walkability. Locals can easily venture from Balboa Park to the bustling core of Downtown San Diego, CA. Working professionals who work in the area soak in the beautiful California climate while walking to work. Those who work outside of the Golden Hill neighborhood boundaries have easy access to public transportation and Interstates 5 and 15. It's incredibly easy for locals to explore the great city of San Diego, CA as well as their very own vibrant neighborhood.
Those seeking real estate in this charming California community can enjoy all the benefits of the collection of neighborhoods, but may have a difficult time deciding just which neighborhood to choose! The homes for sale in Golden Hill, San Diego offer not only a beautiful selection of housing, but the convenience of being centrally located to a number of fantastic amenities. If you prefer to be closer to Downtown San Diego, you may choose to reside on the East side of Golden Hill. If you're looking to easily explore the amenities found within Chula Vista, a section of real estate along the southern edge of the town may be more up your alley.
No matter where you end up settling in you can bet you'll be happy with the easy access to any number of San Diego amenities and attractions!
2. Easy Access To All Of San Diego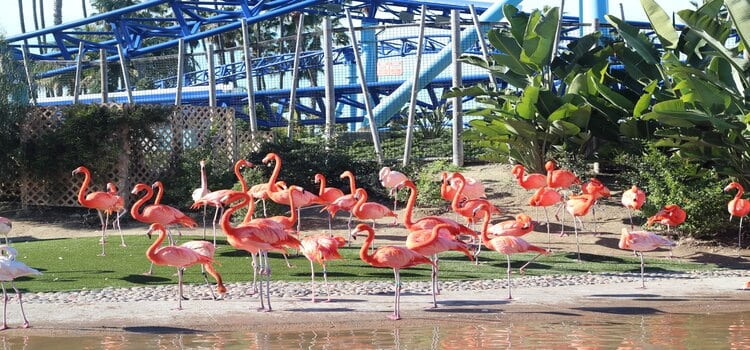 San Diego is home to so many fantastic amenities and excursions! Locals can enjoy everything from a trip to the San Diego Zoo to excellent shopping centers and ocean view patio restaurants. Golden Hill residents are able to enjoy all of these incredible outings as they are just a hop, skip, and a jump away from the Greater Golden Hill neighborhood.
As previously mentioned, getting around the neighborhood is a breeze. Whether you're looking to explore all that Greater Golden Hill has to offer or you're hoping to venture a little farther out into San Diego, CA, you have plenty of options.
A few major roads intersect the Golden Hill community, including Interstates 5 and 15 as well as Highway 94. Accessing these roads will bring travellers just about anywhere throughout San Diego in a matter of minutes.
For those without access to their own vehicles, the homes for sale in this fantastic neighborhood are situated along many major public transportation routes as well. A series of accessible buses and car services runs all day long, every day of the week.
3. Healthy And Active Community Involvement
There are so many ways to get active in the Golden Hill community, something in which the neighborhood takes great pride. The locals can explore opportunities at the Golden Hill Farmers' Market, the Golden Hill Recreation Center, the Golden Hill Community Garden, and so many other fabulous organizations that are dedicated to serving the community via fresh food, exciting activities, and family-friendly events.
The Greater Golden Hill Community Planning Group is a fantastic organization that works to ensure the neighborhood's diversity and architectural heritage is preserved and showcased. This includes the maintenance and preservation of the beautiful Balboa Park as well as the outlook of the Golden Hill, San Diego real estate.
The YMCA of San Diego is an excellent resource to the locals of Golden Hill, young and old. Everything from youth camps to all ages of sports leagues are offered at this great establishment and the Rec Center offers classes and programs for youth and adults alike including yoga, dance, and a fully stocked fitness center. This allows for those shopping for real estate in the Greater Golden Hill area to factor in a healthy and active lifestyle that many Californians crave!
For residents with children, there's always plenty of opportunity to get involved at the local schools! An active involvement in the school community is highly encouraged whether that's through fundraising opportunities, school-based events, or the simple act of attending a few school functions and programs. There's no better way to be involved than to be involved in your child's lifestyle!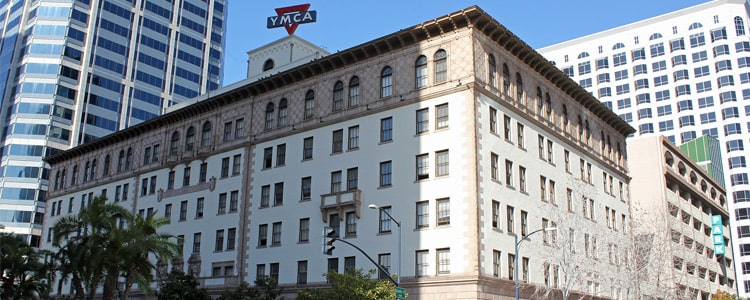 4. The Price Is Right
Golden Hill, San Diego, CA offers a wide variety of exceptional real estate to suit all budgets and lifestyles. Within the boundaries of the neighborhood, you'll find a diverse demographic of young families, retirees, university students, and working professionals.
The average cost of real estate in Golden Hill, San Diego is approximately $375,000. Homes of all shapes and sizes can be found among the listings from humble mobile and manufactured homes starting around $80,000 to luxury, single-family homes costing as much as $2,420,000. No matter what you're looking for, it's bound to be found among the real estate listings found within the limits of the beautiful Golden Hill neighborhood.
Some of the homes within the Golden Hill suburbs are run by Homeowners Associations. For a small monthly fee, all the maintenance and hassle of homeownership will be looked after for you! Those seeking a low-maintenance and relaxed lifestyle will relish the thought of being rid of mundane chores such as mowing the lawn and trimming the hedges. This allows for so much extra time to pursue your passions and interests or to take an active role in your community.
The Golden Hill community is made up of quiet subdivisions, expansive and historical homes, and charming townhouses. Whether you're striking out on your own for the first time and are seeking out a cozy bungalow or you're searching for the perfect two-storey, four-bedroom home to comfortably hold your growing family, you'll be able to find exactly what you're looking for among the idyllic real estate listings of Golden Hill.
5. Home To A Rich And Cultural Heritage
The development of Golden Hill began back in 1870, right on the fringe of San Diego's urbanization. Developers and homebuyers offered large, gorgeous lots featuring bay and ocean views or overlooking the vast Balboa Park. These features made for an enviable and competitive real estate market, creating a highly desirable section of the city of San Diego, CA.
The homes that were built in those early days were built for San Diego's rich and wealthy, creating stunning architecture and unique designs that still stand to this day. The neighborhood really created a name for itself and many of the buildings that line the streets have been a staple in the community since its inception.
For decades, Golden Hill was home to some of the city's most affluent and middle class residents. The neighborhood has remained one of the most historically and architecturally eclectic neighborhoods in the Greater Golden Hill area and really, all of San Diego, CA.
Golden Hill is also home to various historical sites, including the original home of the Women's History Museum and Educational Center, the beautiful Presbyterian Church, which was originally called Brooklyn Heights Presbyterian Church, and grand estates featuring Victorian and Colonial Revival homes, situated on gorgeous stretches of land.
6. Amazing Architecture In Trendy Golden Hill Neighborhoods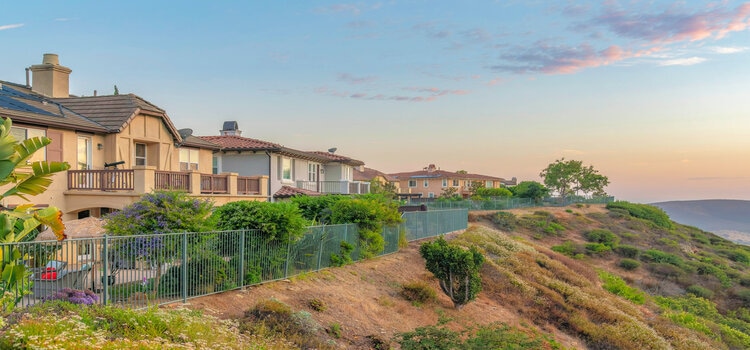 Speaking of the colorful history of Golden Hill, the historical real estate found within the community's borders represents the peak of the neighborhood's elite society. A variety of gorgeous historical homes feature Victorian, Craftsman, Classic Revival, Mission Style, and traditional farm estate homes that dominated the late 1800s.
The beautiful architecture is complemented by stunning landscaping and lush gardens. The added charm of the greenery and colorful flower beds accentuates Golden Hill's unique and trendy vibe. Homebuyers have an incredible selection of real estate to choose from when looking to settle down in the Golden Hill neighborhood.
Along with the collection of stunning, historical residential homes, Golden Hill is home to many local shops and boutiques that have taken up residence in some of the oldest buildings in the area, creating a certain charm that can't be found anywhere else. This creates a trendy urban atmosphere for those hoping to mix the peaceful suburban life with all the convenient amenities of city living.
7. Unending Opportunities To Explore The Great Outdoors
If there's one thing that San Diego is known for, it's the unbeatable sunny climate! There's no better way to get some exercise and stay active than out in the fresh air surrounded by nature's exquisite beauty. Golden Hill residents are familiar with the fantastic options to explore the beautiful San Diego, CA surroundings.
Hiking trails near the famous Balboa Park offer splendid scenery and sweeping views of the surrounding canyons. Balboa Park is just minutes from most residences of Golden Hill, allowing easy access to the locals.
Golden Hill Park is another option for those seeking to commune with nature and is an extension of Balboa Park. Golden Hill Park is one of the earliest recreational developments in the area and features a rustic stone fountain, created in 1907, which is the oldest surviving designed feature of the park. Modern updates have included a children's park, plenty of walking trails, and a redwood bird aviary. So whether you're enjoying a day at Balboa Park or venturing further into Golden Hill Park, you're sure to be able to enjoy the vast natural surroundings for a tranquil and relaxing atmosphere!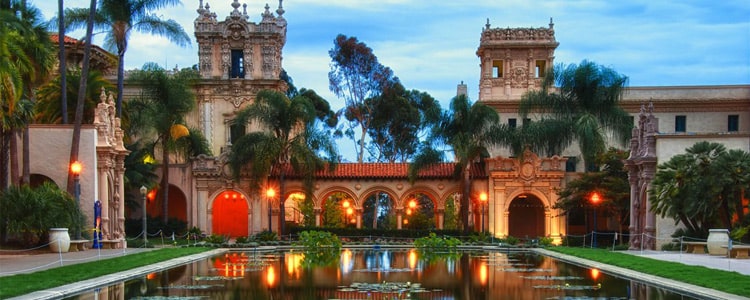 8. Activities For All Ages And Interests
There's no shortage of fun and exciting things to do in and around Golden Hill. All ages can take advantage of the various events and recreational opportunities found within the area. Family-friendly activities and social events can be found at the Golden Hill Recreation Center and the YMCA of San Diego.
The Golden Hill Recreation Center offers a number of facilities open to the public to rent. This includes outdoor courts, a craft room, a multipurpose field, a fully stocked gymnasium, meeting roomms, and a kitchen and community clubhouse. This fine establishment provides the perfect opportunity for locals to let off steam, gather together for a little competition, and just enjoy a healthy and active lifestyle!
Adult residents can enjoy a selection of sports leagues, yoga classes, dance classes, and so much more. Not only are these opportunities essential for staying fit and healthy, but they're a great way to meet new, like-minded groups to socialize with.
Summer camps are a popular option for youngsters to stay busy after school lets out. Programs offered include sports leagues, swimming lessons, water activities, and so much more. Children have access to an excellent selection of recreational resources all year long.
9. Thriving And Active Social Scene
Golden Hill is the focal point of the trendy, San Diego, CA social scene. Locals can indulge in a wide variety of exceptional eateries, booming bars, and cozy cafes. Whatever you fancy, you can probably find it within the limits of the Greater Golden Hill area.
The stretch along 25th Street is the epitome of a vibrant, social destination. Lined with delicious dining establishments, trendy furniture shops, and endless opportunities to meet new people, 25th Street is the hot spot of Golden Hill. Everyone who lives in the area knows they can find just about anything on this eclectic and exciting block.
Venturing out for even more adventure, Golden Hill residents can take a quick drive to the neighboring East Village, also known as San Diego's sizzling Gaslamp District. Exciting nightclubs and trendy bars can be found in this fabulous San Diego, CA neighborhood.
Whether you're looking for an exciting night on the town, hoping to dance the night away, or you just need a place to relax and unwind with a few friends at the end of a long work day, the locals of Golden Hill can easily access any and all forms of bustling nightlife and social engagement.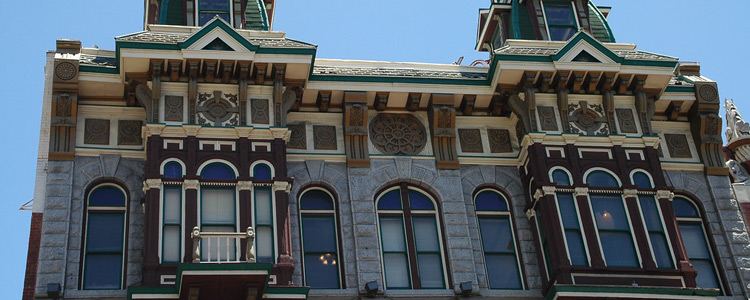 10. Many Incredible Festivals And Events All Year Long
Along with the nonstop fun and excitement of the local Golden Hill joints, the community also hosts several popular events throughout the year. Catering to a variety of interests, these festivals and events reach out to a wide demographic, bringing in visitors from all over San Diego, CA.
The Golden Hill Block Party is an outdoor concert that lands on the last Saturday before Halloween. This free event welcomes people of all ages and features a selection of local artists and musicians. The Block Party is an excellent opportunity to not only branch out socially, but to open your eyes to a variety of music genres that you may not have considered before! There's nothing better than supporting local talent in your very own community.
Another Golden Hill staple is the Kate Sessions Fest. Since 2006, people have come from all over the city to enjoy live music performed by local bands, a delicious array of food, and a colorful collection of locals to get to know. Yet another example of the brilliant social, food, and art scenes in San Diego, CA.
The San Diego Reader hosts the famous Tacotopia, the biggest taco festival in San Diego, CA. In the land of unlimited tacos, visitors can indulge in the very best that local taco vendors have to offer in one unique setting. Guests can vote on the tastiest taco, enjoy beers and margaritas at the bar, and celebrate with live music, Lucha Libre wrestling, lawn games, and so much more!
As it's clear to see, Golden Hill offers a plethora of fantastic amenities and beautiful surroundings to those who reside within the community as well as those seeking to purchase one of the fabulous homes for sale in the area. The perks are seemingly endless, and any San Diego local can attest to the beauty that is Golden Hill. If you're looking for a place that truly has it all, from diverse food selections to beautiful stretches of parkland as well as incredible and affordable homes, you've found it! Golden Hill is a magical section of San Diego, CA and is a treat to all who venture in and around the area.
Explore Golden Hills Homes for Sale Today