10 Reasons To Live In Kensington, San Diego
Posted by Kimo Quance on Tuesday, July 20, 2021 at 1:14 PM
By Kimo Quance / July 20, 2021
Comment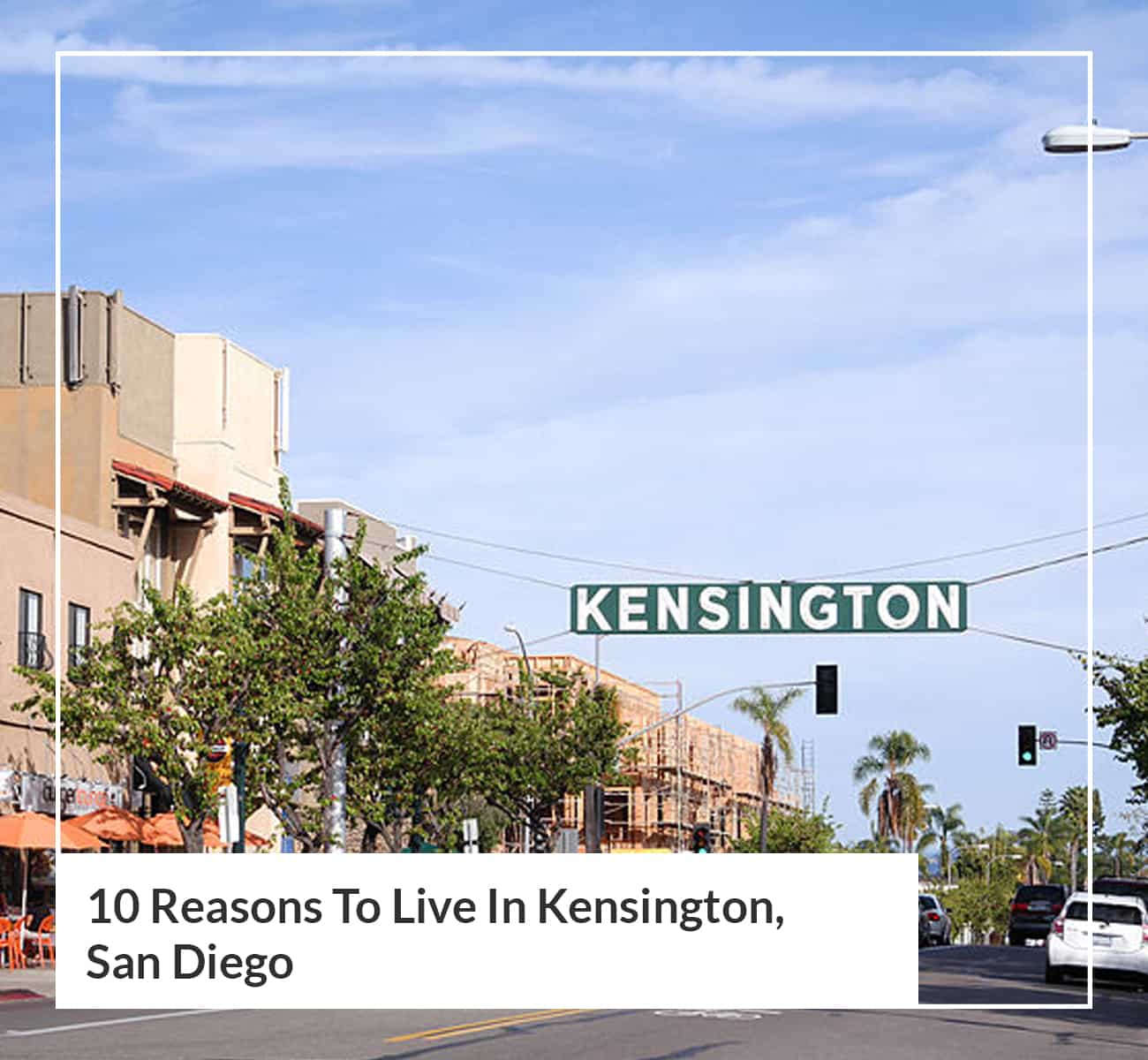 Kensington is a small neighborhood in San Diego that is one of the oldest neighborhoods in the city and was founded in 1910 by two sisters that owned the land. The neighborhood was further developed in 1926 by real estate developers and is well-known for its distinct Spanish-style homes that a famous architect named Richard Requa designed and developed for this area. Of all the older urban neighborhoods in San Diego, this neighborhood is one of the most desirable to live in, mainly due to its peaceful vibe and close-knit community.
Kensington is located between the neighboring communities of Normal Heights and City Heights in central San Diego and is only a short drive away from Downtown and the San Diego Bay. This central location combined with the small-town community vibe makes this neighborhood a great place to live. Outlined below are 10 great reasons why you should consider making the move to Kensington!
1. People watch out for their neighbors
One of the greatest things about Kensington is how closely-knit the community is. At any time of day, you can be sure that someone in your neighborhood is keeping an eye out and making sure that no unwanted trouble arises. Because the community is so small, everyone knows their neighbors and pays attention to what is going on with them. If someone in the neighborhood hasn't seen you in a while, you can be sure that they will be checking in with you to make sure that everything is okay. Another very friendly neighborhood and a very desired place to live in San Diego is Normal Heights.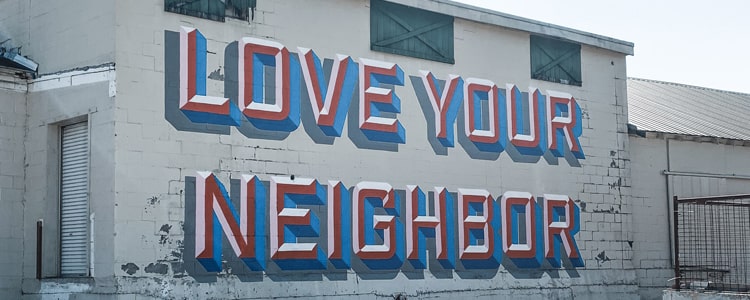 This is great for people who travel frequently or who live alone, as they can always be sure that someone will be paying attention to anything that might seem out of the ordinary when it comes to your home or your well-being.
Additionally, being part of such a supportive community means that anytime you are out and about in the neighborhood you can be sure that your neighbors will smile and wave, and maybe even start up a conversation with you. Instead of being standoffish and absorbed in their own world, the people and business-owners of this community actually remember your name and preferences, meaning you will never feel isolated when living in Kensington.
We need the companionship of others to thrive in life, and the strength of our connections has a huge impact on our mental health and happiness. Being socially connected to others can ease stress, anxiety, and depression, boost self-worth, provide comfort and joy, prevent loneliness, and even add years to your life!
Check out our latest blog post on another amazing community, Golden Hill!
2. It's very pet-friendly
Kensington is the kind of place where you will frequently see residents out walking their dogs, and the neighbors and business don't mind at all! Most restaurants in the neighborhood allow pet-owners to bring their dogs onto the patio and many of them even have bowls of water and treats available for any canine patrons. Some of the best dog-friendly restaurants in the area include:
Kensington Café
Clem's Tap House
Del's Hideout
Working Class
The Haven Pizzeria
Kensington is also just a short distance away from the Ward Canyon Neighborhood Park which has its own dog park that is separated into two areas for large and small dogs. This is one of the largest off-leash dog parks in the area, and tends to be fairly busy since so many people in the community have dogs.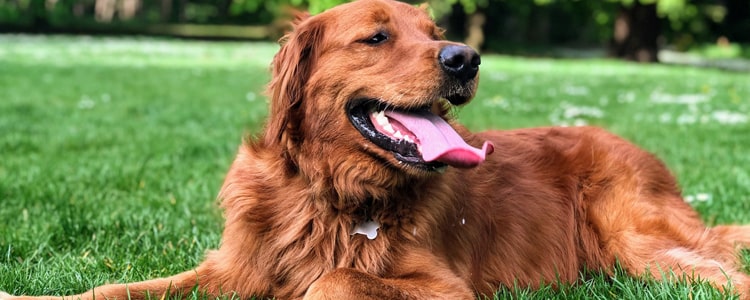 Beyond the restaurants and parks that are dog-friendly, many of the apartments available to rent in the area are also very accepting of pets, so whether you're buying a house or renting an apartment, you can be rest assured that your furry companions will be welcome anywhere you go.
3. The business district is full of things to do
Residents know without a doubt when they've entered the business district of this neighborhood, with a neon "Kensington" sign hanging over Adams Avenue announcing the presence of the neighborhood's cultural and business center. This sign is one of only two original neon neighborhood signs remaining in San Diego, having been bought and installed by the community in 1953, and was actually named a designated historic resource by the City of San Diego's Historical Resources Board.
The commercial district in Kensington consists of five blocks on Adams Avenue and is composed of repurposed original houses from the 1910s and 1920s, as well as a number of one and two-story neighborhood shops built in the 1950's.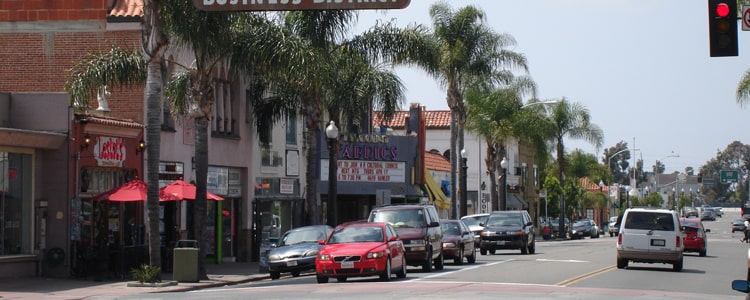 Its central feature is Kensington Park where the public library is centred and considered the heart of the community, but there are also a large number of restaurants, bars, cafés, and other forms of entertainment to be found here as well. Other businesses include a bank, several salons, a gym, a deli, an organic grocer, an ice cream parlor, a one-screen movie theater, and a liquor store.
4. It has a small town vibe in a big city
Known by many to be the only "real neighborhood" in San Diego, the residents of this community take pride in the small town feel of the Kensington neighborhood. People walk their dogs, they say hello, and they watch out for their neighbors, which is not something that is very common in a city that has over a million people living in it!
The entire neighborhood was designed as one big cul-de-sac, making it extremely safe for pedestrians and children to be out walking around. The main way in and out from other parts of San Diego is through Adams Avenue, which is a safe street with a high walkability score.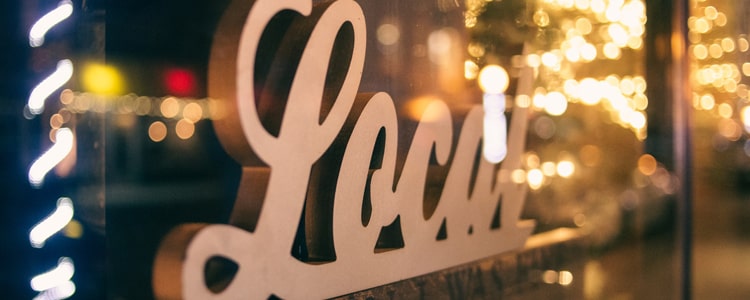 Most of the shops in Kensington are locally-owned, so you'll be hard-pressed to find an Applebee's or a McDonald's in this area. The residents of this community really strive to keep Kensington a neighborhood that feels like a small town and one of the main ways to accomplish this is by limiting the amount of big-box stores in the area.
5. The restaurant scene is thriving
With so many unique, diverse, and local restaurants in the neighborhood, you'll never run out of great places to eat and will hardly notice that there are very few chain restaurants in the area.
Some of the best and most popular restaurants in Kensington include:
Cocina Sorella (Italian)
Blue Bohème (French)
Kensington Café (Breakfast, Brunch, American)
Clem's Tap House (Tapas, Cocktails)
Kensington Brewing Company (Brewery)
Ponces Mexican Restaurant (Mexican)
An honorable mention goes out to Stehly Farms Market which isn't a restaurant, but still has great food and drinks for people to buy. This organic food market sells locally grown produce and other natural foods, as well as featuring a fresh juice bar. Next time you are planning a picnic in the park, make sure to stop by here to grab everything you need for a healthy and delicious meal!
6. It has a lot of history
Kensington is known for being the first suburb in San Diego and has a distinct Spanish influence despite its very English name.
As it turns out, Kensington's story actually begins in Spain, not England. The neighborhood we now know as Kensington was originally part of Rancho de la Mission San Diego Alcala —meaning that San Diego's best-known Spanish Colonial neighborhood did, originally, have a Spanish Colonial name.
Before it was inhabited by Americans, the land that this small neighborhood sits on was originally owned by Native Americans, but was taken by the Mexican government in 1824. By 1848, the U.S. government had taken over most of this area, but this land was officially owned by a man named Edmund Hall, who unfortunately drowned shortly after inheriting it. That is how Kensington passed into the hands of Hall's mother and two sisters, one of whom was married to a real-estate mogul.
In 1909, Hall's sister, Abbie, sold the property to a man named G. Aubrey Davidson, who was a local bank president and also the man responsible for the development of this area. Despite the area not having any sewage or water lines available, Davidson was determined to make the neighborhood into a suburban area that people would want to live in.
Kensington has come a long way since then but still has the distinct Spanish Colonial vibe that it is so well-known for, and has a unique history that its residents are proud of!
7. The architecture is very unique
Kensington got its start in the early 1920s when the famous architect, Richard Requa, who was hired by the Davis-Baker Company, brought his distinctive Californian architecture and combined it with his strong Mediterranean influences. This resulted in the Spanish-styles homes that are so abundant in this area today, and they are quite a sight to behold.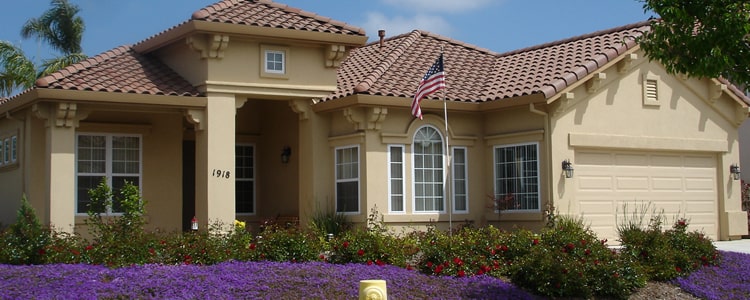 In 1926, the Davis-Baker Company was hired to develop the land into a high-grade, well-planned residential neighborhood. Having such a planned neighborhood would be a prominent contrast to the other, hastily-completed projects in the area and the Davis-Baker Company already had a lot of experience with planning subdivisions at the time. General physical improvements were made to the area, such as putting in cement sidewalks and streetlights, but the real appeal of Kensington were the houses designed by Requa.
Requa's designs for Kensington reflected a mixture of elements from Spanish country houses, complemented with details found on Californian city homes. Details such as rounded chimneys, arched doorways, colorful stucco walls and red tile roofs came directly from styles of rural Spain, while the influence of city architecture was seen in the window grilles and balconies.
Most of these original homes can still be seen in Kensington today and they really give the neighborhood a typical Mediterranean feel that you won't find anywhere else in the city.
8. It's a safe neighborhood
Kensington is a neighborhood that can proudly say that there is very little crime in the area, meaning this is a safe neighborhood for everyone. Residents of Kensington have said that they feel safe walking alone in this neighborhood and feel it is an overall safe area to live.
As we mentioned earlier, Kensington is a very close-knit community, which means that neighbors and other people who live in the neighborhood usually keep an eye out on the goings-on in the community.
9. There's a ton of activities for kids
San Diego is a place where there is always something to do, and Kensington is no exception to that rule. In the center of Kensington, you will find the library and Kensington Park, which are two popular spots for children to find entertainment. The library regularly holds story time for toddlers and the park has a great playground for kids to play on. If you're looking for a more structured activity for your children, there are plenty of classes available, such as karate or Irish dancing, that will keep your kids busy and will help them to learn a skill at the same time!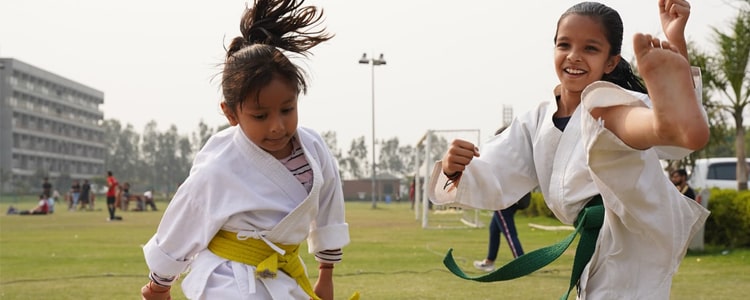 If you feel like venturing out of Kensington and exploring the city, access to the I-15 and the I-8 is just minutes away and will take you pretty much anywhere in San Diego. Kids will love going to the San Diego Zoo to see all sorts of rare and common animals, and to Balboa Park where they will be able to play on one of the massive playgrounds, experience history in one of the museums, or watch a show at the Marie Hitchcock Puppet Theater.
10. The schools in the area are excellent
In any great neighborhood, there's bound to be great schools to accompany it, and Kensington definitely falls into the category of "great". Both the public and private schools in the area have high ratings and contribute to the future success of the students who attend them.
Some of the best schools in the area include:
Preuss School UCSD (Grades 6-12)
Old Town Academy Charter School (Grades K-8)
Barnard Elementary School (Grades K-6)
Kavod Charter School (Grades K-7)
Franklin Elementary (Grades K-5)
Mission Valley Academy (Private School, Grades 1-8)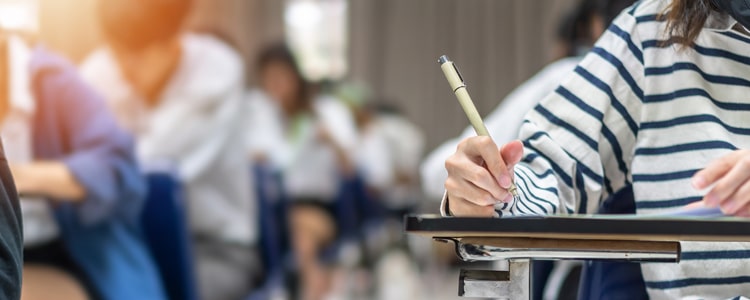 While some of these schools are located outside of the Kensington neighborhood, they are all easily accessible by car or bus and all of them take in students from the Kensington area.
Kensington has a small town charm in a great city with beautiful weather, plenty of amenities, highly rated schools, low crime and a stable housing market. Pair that with it's close proximity to Downtown San Diego, the famous Balboa Park, the San Diego Zoo, and San Diego Bay and you've got a nearly perfect neighborhood for any life stage, whether it be young couples, retirees, or young families. All of these factors combine to make Kensington a great place to live.

If you're in a position to buy a home in this market, the first place you should look is Kensington!
The Kimo Quance Group represents the region's finest properties with exceptional skill using the most innovative technologies currently available. The Kimo Quance Group offers ultimate privacy and security, speed, and efficiency. Get in touch today!
Homes For Sale in Kensington, San Diego