10 Reasons To Live In Lakeside, San Diego in 2022
Posted by Kimo Quance on Friday, August 20, 2021 at 6:02 PM
By Kimo Quance / August 20, 2021
Comment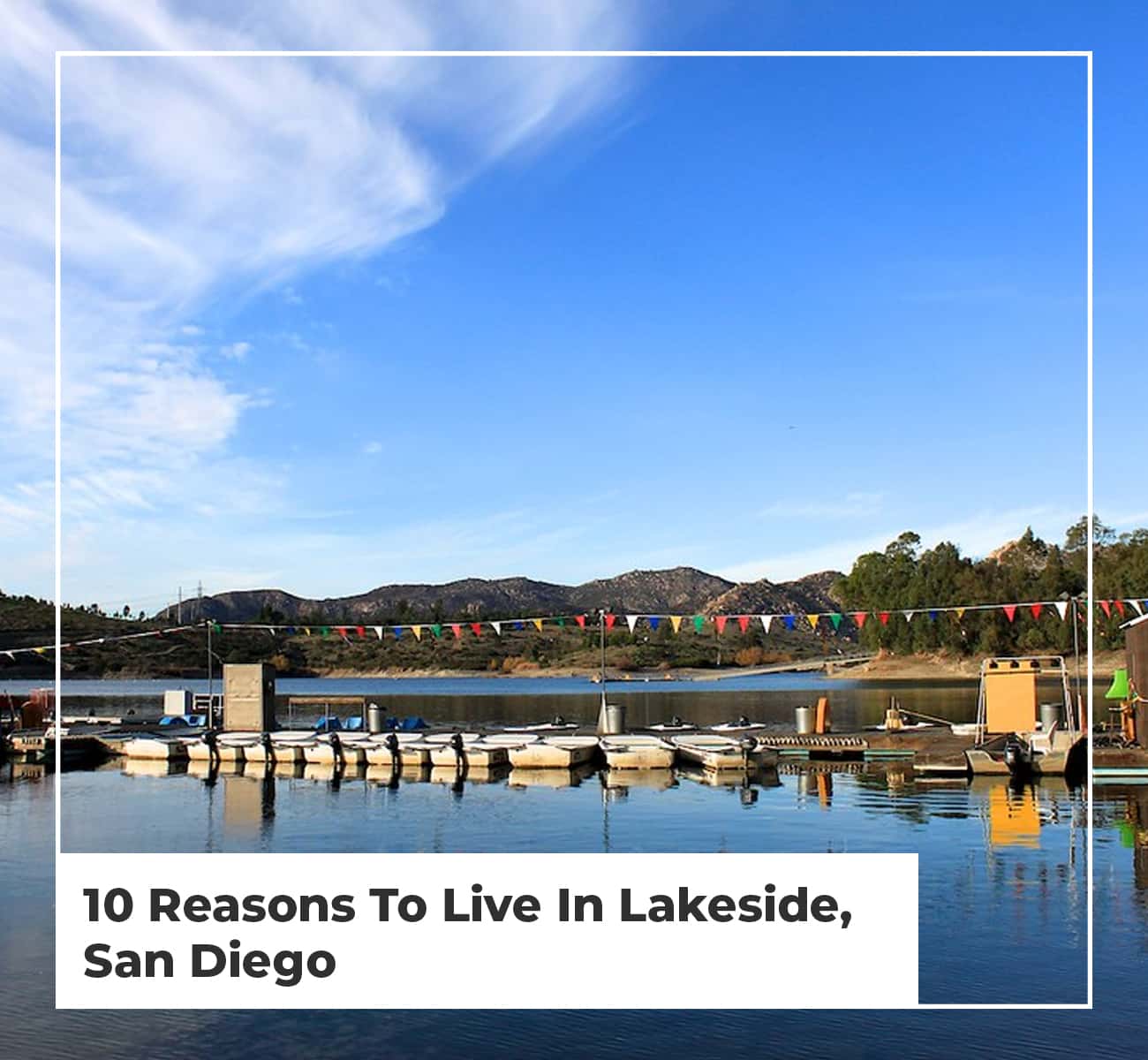 Lakeside is a City of San Diego located in the Spring Valley area and has a population of 22,170. Lakeside, CA is home to San Diego's most beautiful homes and has exceptional public parks and recreational areas.
The City of Lakeside is a thriving, walkable community that will provide you with many opportunities in an area rich in natural beauty. It is notable for being one of only four cities in San Diego County recognized as a Great Streets City by the National Complete Streets Coalition.

Lakeside was a small hamlet that started as grazing land for livestock when the San Diego Mission was established. With the purchase of a broad valley named 'El Cajon' and the introduction of trains, Lakeside began to thrive. Today, Lakeside remains a family-friendly community famous for its beautiful homes and easy access to the Pacific Ocean.
The City of Lakeside thrives on making it a clean, safe environment for current and future generations by creating opportunities for green, clean growth, development, and jobs while still retaining the beauty of its natural surroundings.
If you're looking for a new place to live, then look no further than this beautiful city. There are many reasons why Lakeside, San Diego is such a fantastic place to live. From the excellent public schools to the affordable median home price to the wonderful collection of parks, everyone from growing families to retirees can find something to love about this incredible little city.
Here is a list of just ten reasons, among many, many more, that we think you'll love living in Lakeside, San Diego:
1. Beautiful Homes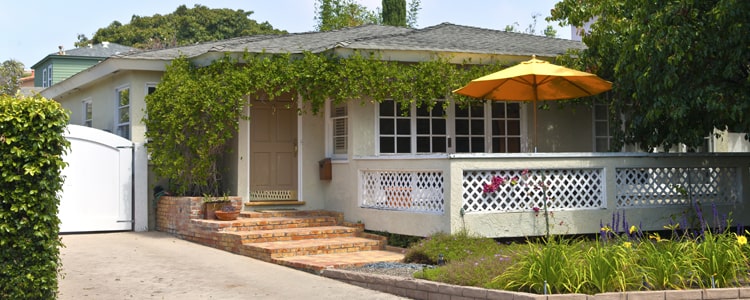 Many Lakeside homes, built in the 1920s, remain some of San Diego's most attractive homes. The median home value in Lakeside is $520,500. The medium monthly rent is $1,423. About 69% of residents own their homes, while 31% are renters. Lakeside, CA is an affordable community with a median household income of $74,823, above the national average of $62,843.
In Lakeside, many of the homes are single-family, detached homes. Other developments include apartment buildings and mobile homes. Sizes range from lofts to four bedrooms. Whether you're hoping to find a comfortable manufactured home or a spacious, free-standing home, you can find all that and then some within the city.
Lakeside is made up of plenty of older homes and not a whole lot of new construction homes. While most of these homes are suitable for living, there's one home that's of particular note to any history buff. Still standing today, Castle House is an historic house built by the Vice-President of the El Cajon Valley Land Company in 1886. The house remains in fine shape and has been preserved in its original state, offering a glimpse into the past to any who come to visit.
2. Diverse Communities
Lakeside ranks as #321 out of 524 for the most diverse suburbs in California. The median age in Lakeside is 38.5, with 53.9% of residents who are married. The population of Lakeside is quite diverse, with a mix of Native American, Hispanic, Asian, African American, and other minority races residing in the area. Ratings in Lakeside are high for both ethnic and economic diversity. More than 40% of the adult population have a college or associate's degree. English is spoken by the majority of residents, followed by Spanish.
Those looking to relocate to Lakeside, CA will have an excellent selection of neighborhoods to choose from. Here are just a few of the neighborhoods that offer a diverse collection of real estate for all budgets and lifestyles:
Mapleview
Stoneridge Apartments
These neighborhoods feature everything from detached, single-family homes to multi-family row homes to apartment buildings. Whatever you're looking for, you're bound to find a good fit in Lakeside, CA.
3. The Successful History of the Area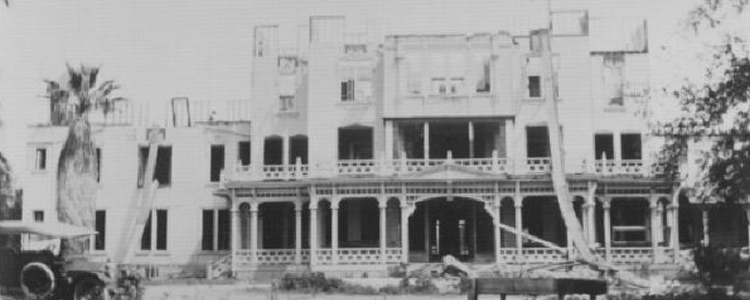 The history behind Lakeside dates back to the 1820s. The development of Lakeside started with the acquisition of land by the El Cajon Land Company in 1886 around Lindo Lake, the only natural lake in San Diego County. They then built a Victorian-style inn next to Lindo Lake with 80 rooms.
The early economy was established largely by agriculture and livestock. It grew to be a popular ranching community on land that would later be purchased and turned into a great stretch of public park sitting alongside Lindo Lake. The area was turned into a resort destination, bringing in tourists from all over California!
When the railway was introduced in 1889, people from all over flocked to this small town. It continued to develop with businesses and the building of hotels, ranches, and racetracks. By the turn of the century, the charming little resort community had transformed into a thriving destination for those looking to escape the hustle and bustle of busy city living.
Today, Lakeside remains a popular tourist destination and is a flourishing community known for rodeo events and dubbed 'Cowboy Town.' Experience the past by visiting the historic district on Maine Avenue and other buildings preserved by the Lakeside Historical Society. What started as a humble little ranch town has grown into something substantial and has increased in popularity as the place to be in San Diego!
4. Great Schools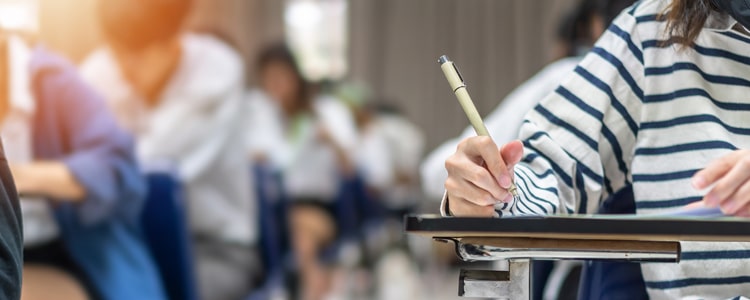 Lakeside is home to one of the top school districts in the country, both public schools and private schools. It's a great place to start or finish school. The schools in Lakeside have been recognized nationwide as being among the top-notch and highly rated in the country.
In total, there are 14 schools in Lakeside: 12 are public and two private. Top public schools include:
The public schools in Lakeside, San Diego are managed by the Lakeside Union School District. LUSD prides itself on providing a safe physical and socio-emotional environment for students in kindergarten to high school. Parents are encouraged to maintain an active part in their children's school life, offering opportunities for volunteering and leading school events. The LUSD community is a close-knit environment and members can enjoy a familial sense of community.
Whether you're hoping to enroll your children in public schools or are looking for private education, elementary or high school, Lakeside can offer numerous options and can ensure your child will receive top-quality education to best prepare them for post-secondary schooling or entering the workforce.
5. Accommodating Weather
Sunny skies and moderate temperatures will brighten your day-to-day life here. Lakeside has got the best weather in San Diego County and is more comfortable than other places in California. There are, on average, 260 sunny days per year in Lakeside compared to the US average of 205, which makes everything just extra enjoyable!
While it may rain occasionally, the average rainfall is only 13.5 inches per year, which is lower than the national average of 38.1 inches. The winter months bring cooler temperatures, but it rarely drops below 45 degrees. Summers are very hot with the average temperature ranging from 70-85 degrees. Temperatures can reach as high as 95 degrees but not often above 100 degrees.
The bright, sunny California climate of Lakeside allows residents to enjoy a wide variety of outdoor activities. Whether your interests lie in camping adventures or more tranquil relaxation at the beach, you can explore all options in and around Lakeside. The public parks of Lakeside are the ideal location to take advantage of the warm weather year round. Pack a picnic and take to the vast green grasses and spend a day basking in the sunshine!
6. Easy Commute to Los Angeles
Lakeside is a 10-minute commute from downtown San Diego and has good transportation with convenient parking. A car is optional since the city has an excellent bus system that covers most areas with ease. Downtown San Diego has so much to offer locals and visitors alike. Whether you're hoping to take the family out for a day trip on the weekend or looking to try the trendiest new restaurant, there's plenty to indulge in at the heart of San Diego.
Lakeside is minutes away from Interstate 5 to Los Angeles and other major freeways in Southern California. And from local beaches on the Pacific Ocean side and on Mission Bay. At the same time, Lakeside is only a short trip away from amazing cities like San Diego, Chula Vista, Tijuana, and many others just an hour or less away.
Los Angeles is packed with things to see and do! Lakeside's convenient location makes it easy to explore this great city with ease. Once you've arrived in the city, you can explore museums, parks, art galleries, live music venues, and so much more! From fine dining to a night out at the pub, Los Angeles is the perfect place to try out the newest hot spots when it comes to dining and entertainment.
7. Plenty of Activities to Explore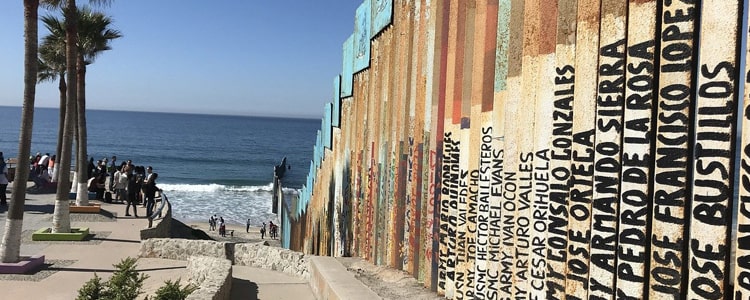 Lakeside, CA is a great place to enjoy the scenery and live life near the coastline and mountains. There's no shortage of activities, from local beaches to the beautiful beaches of nearby Tijuana, Mexico. The diverse terrain surrounding the city offers plenty of outdoor activity. Be that camping or hiking, fishing or sun-bathing, there's always something to do in and around the area.
Apart from the beaches, Lakeside consists of three reservoirs: The El Capitan Reservoir, San Vicente Reservoir, and Lake Jennings. All are ideal for fishing and other water activities, such as skiing and kayaking. There is also the Lindo Lake County Park for the community of Lakeside to enjoy, which has picnic areas, a skate park, a playground, a softball field, a butterfly garden, horseshoe pits, and tennis courts. Lake Jennings is great for camping. The spacious land covered with towering trees offers the perfect shelter to set up camp. The park also has boat rentals, main areas for rent, and bathrooms with showers. Fish are plentiful in the lake.
No one gets tired of the beach and the water but if you are looking for a change of scenery, explore the nearby mountain trails: El Cajon Mountain Trail, El Capitan, and El Cajon Mountain South Ridge. These mountain ranges are ideal for avid hikers, both beginner and expert. With trails of varying degrees, there is something to accommodate everyone. For those looking for more of an adrenaline rush, head over to the road bike trails near Lake Jennings or El Capitan Reservoir for a racing adventure on the mountain. All you need is your bike and some courage!
8. Trendy Dining Opportunities
While outdoor activities are a great way to explore Lakeside and the surrounding terrain, dining can be considered an indoor activity, a hobby even for local foodies! Lakeside is home to many popular restaurants featuring a wide range of cuisines. With over 35 restaurants within a five-mile radius, there's a wide variety to choose from. With different restaurants catering to all tastes, here are some of the best restaurants in Lakeside include:
Ranch House Buffet
Sage Cafe
Lakeside Cafe
Ottavio's Italian Restaurant
Eastbound Bar and Grill
No matter what you're craving, a fine Italian dish or a hearty steak, a quick cup of coffee or a fancy macchiato, the diverse selection of eateries found within Lakeside can satisfy all taste buds! From eclectic eateries to familiar franchise favorites, locals can explore charming local establishments as well as the most well known names in the culinary world.
9. Bike-Friendly Walkable City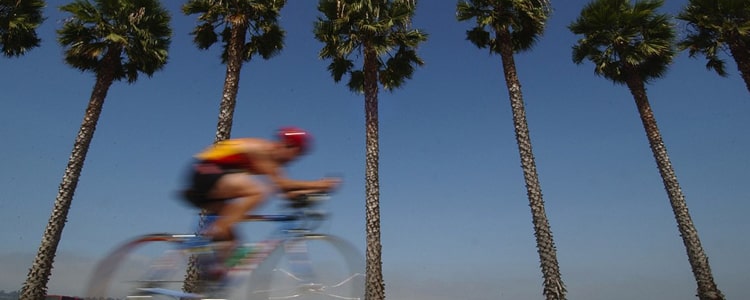 In recent years, the city has made great efforts so that cyclists can get around the city with as much ease. Biking is a great way to exercise, commute, explore the beautiful scenery, and meet new people in Lakeside. Several bike routes will lead you to the many parks and lakes in Lakeside. The city's Parks & Recreation Department maintains over 5 miles of bike trails throughout the city to enjoy.
Lakeside has many parks within walking distance from every home - including Riverside Park, a small park with barbecue grills and picnic tables, all located along the San Diego River. It's a winding trail perfect for exploring nature and all its wonder.
You can also safely walk right onto Lake Alva via a footbridge (no motorized vehicles allowed). Lake Alva is considered to be one of the most beautiful lakes located in Lakeside. It is home to several species of fish, including bass, catfish, and trout. This small lake also offers swimming and picnics for all ages and abilities.
The City of Lakeside, San Diego, owns several natural areas that you can enjoy for free without any permits or reservations. These include Palomar Mountain, Cuyamaca Rancho State Park, and the Cuyamaca Mountains. Cuyamaca Rancho State Park: Cuyamaca Rancho State Park is one of California's most visited parks. The park has over 109 miles of hiking and equestrian trails, as well as horseback riding trails.
10. Famous Lakeside Rodeo
If you are looking for something more thrilling, the rodeo is a yearly event that offers amusement rides, food trams, and other fun activities. The Lakeside Rodeo takes place in the El Capitan Stadium every April. It has been around for the past 50 years. The first rodeo in Lakeside was held in 1920, and many years later, the Lakeside Rodeo Association was formed.
The event lasts for four days and includes Barrels, Bull Riding, Calf Roping, Kids Stick Horse Race, Saddle Bronc Riding, Steer Wrestling, Team Roping, and Tie-Down Roping.
The Lakeside Rodeo Arena is a staple in the Lakeside community and has been since its inception. On top of all the excitement of the annual rodeo, the arena is perfect for concerts and community events throughout the year. There seems to be a constant stream of excitement surrounding this Lakeside destination, offering something for all ages to enjoy!
Lakeside, CA is easily one of the top places to live in San Diego. This increasingly popular location has been on the radar of a wide demographic of potential homeowners for the last few years. With all the great reasons above, there's no question why you should consider living in Lakeside, San Diego. It's a city where everyone is friendly, hardworking, and trustworthy. It's also a vibrant community where families and business owners are committed to taking action for a better tomorrow. When it comes to responsible living, the overall quality of the city continues to improve each year and has seen a population growth of 6.5% over the last decade.
If you have any interest in joining the vibrant Lakeside community, you'd best act quickly! The real estate market in this region of San Diego is a hot one, and turnover happens fast. All the homes are located within close proximity to numerous amenities, entertainment venues, shopping centers, restaurants, and more and that makes for a very competitive market. There's never a shortage of things to do in Lakeside, so if you're looking for an excellent place to settle down sustainably, Lakeside is definitely the answer!
The Kimo Quance Group represents the region's finest properties with exceptional skill using the most innovative technologies currently available. The Kimo Quance Group offers ultimate privacy and security, speed, and efficiency. Get in touch today!
Homes For Sale in Lakeside, San Diego