10 Reasons to Live in Normal Heights, San Diego
Posted by Kimo Quance on Friday, July 16, 2021 at 12:29 PM
By Kimo Quance / July 16, 2021
Comment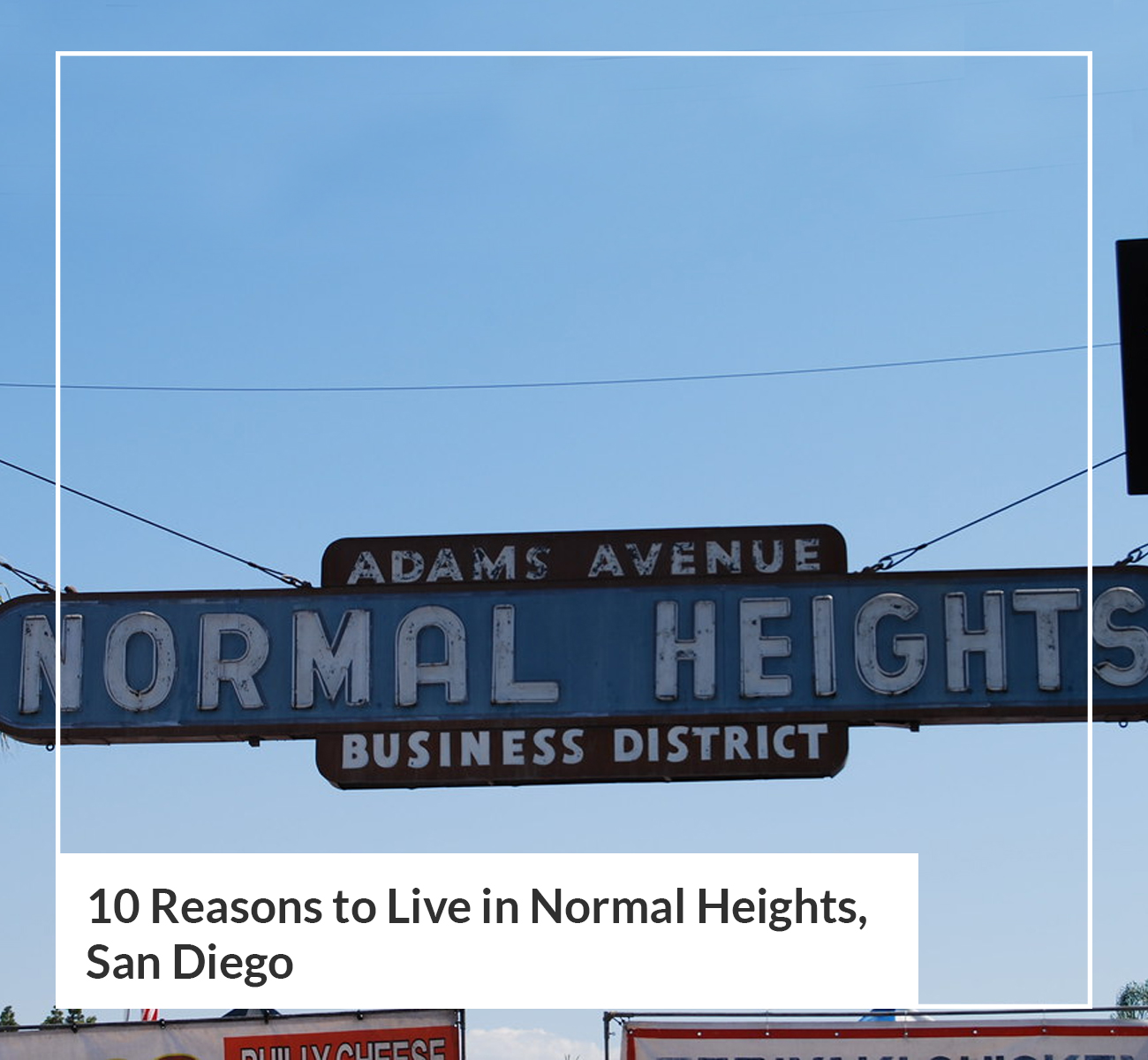 Normal Heights, affectionately called "Abnormal Heights" by the residents that live there, is a neighborhood in San Diego County that was founded in 1906. Normal Heights is located between Interstates 805 and 15 and bordered by Mission Valley to the North and El Cajon Boulevard to the South and is a lively residential area that has many trendy cafés, a diverse restaurant scene, and a thriving local music scene.
For anyone looking to live in a culturally diverse and happening neighborhood in San Diego County, Normal Heights is the place to be! To help educate and inform anyone who might be thinking of moving here, we've outlined 10 great reasons why you should consider making Normal Heights your new neighborhood in the article below.
1. Easy access to the entire city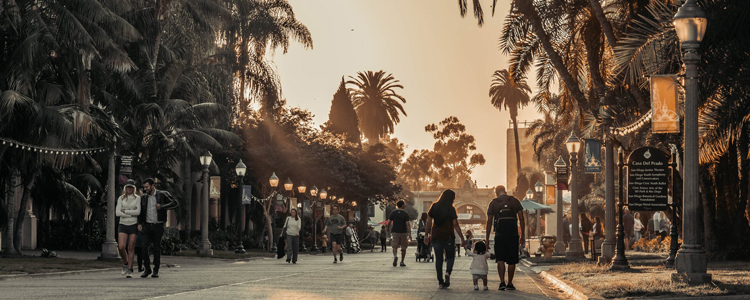 Normal Heights, San Diego is bordered by two of the main freeways in San Diego—the Interstate 805 and the Interstate 15. Having these two freeways incredibly close to this neighborhood means that getting around San Diego is not a challenging task. Whether you are driving your own car or taking public transportation, you'll be able to get to surrounding neighborhoods of San Diego and the Downtown area with no trouble at all.
For those of you who are looking to live in Normal Heights but work Downtown San Diego, you can rest easy knowing that your commute in the morning is only 15 minutes down the I-15 by car, and only 45 minutes by bus. No matter which San Diego neighborhood in Normal Heights you choose to settle into, you'll be able to explore the rest of the city with ease.
2. Normal Heights community is very walkable
One of the things that makes this San Diego neighborhood great is its Walk Score. With a score of 89, almost everything in the neighborhood is within walking or biking distance, meaning you can easily run errands without the use of a car.
For anywhere you need to go that may not be within walking distance, there is a great public transportation system. The Normal Heights area has 13 MTS (the public transit system in San Diego) bus stops that are easily accessible from any part of the neighborhood. Most of these bus stops can be found on Adams Avenue and El Cajon Boulevard, which are the two main streets that border Normal Heights, San Diego.
So whether you need to run down to the corner store to grab some milk or you want to go out for a few drinks without having to worry about having a designated driver, all of this can be accomplished without having to drive anywhere. In the long run, this can mean a lot of money saved on gas expenses. On top of that, walking on a regular basis is great for your health and is known to prevent many health issues!
3. Normal Heights, San Diego is very ethnically diverse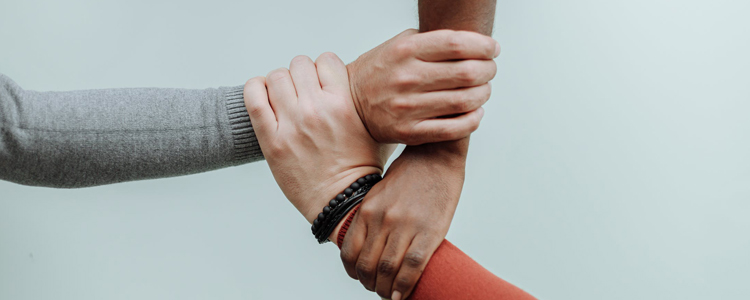 If you're trying to stay away from the "cookie-cutter" style of neighborhood, then Normal Heights is a perfect place to be. With a population made up of 53% white, 25% Hispanic, 13% African American, and 9% Asian American, Normal Heights was reported by the San Diego Union-Tribune to be the only neighborhood to perfectly reflect the ethnic diversity of San Diego!
Not only does this mean you'll be exposed to new cultures and traditions, but it also means that the food in the area is incredibly diverse. Foodies will love this neighborhood as there is a little bit of every cuisine to try in Normal Heights.
4. Normal Heights is perfect for those who love a neighborhood with distinct character
Even though this San Diego neighborhood has the word "normal" in its name, don't be fooled! Normal Heights is anything but normal and is even called "Abnormal Heights" by many of the locals.
The name stems from its history as the site of The State Normal College — the teacher's college — that eventually became San Diego State University. Before that, Normal Heights, San Diego lacked proper water lines to successfully support housing. When a man-made reservoir was built in the area, houses started going up and people started moving into the area. Shortly after this, in the early 1920s, the neighborhood became one of the first "streetcar suburbs" in San Diego.
In 1985, a canyon brush fire swept through Normal Heights destroying the real estate, over 60 homes, in the process. But this event didn't stop this San Diego neighborhood from rebuilding everything it lost and becoming the distinct and charming community it is today!
Nowadays, Normal Heights, San Diego features many historical homes, but new property owners are not as interested in restoration as they are in real estate maintenance and upgrades. Upgrades to these older homes include new windows, roofs, new paint, and landscaping.
Despite everything the economy and real estate of this San Diego neighborhood has overcome since the mid-1800s, Normal Heights has been able to retain the charm of the original streetcar suburb and has an old-timey feel to it that just can't be found in other neighborhoods of San Diego.
5. Normal Heights is rated one of the top neighborhoods in The City for Millennials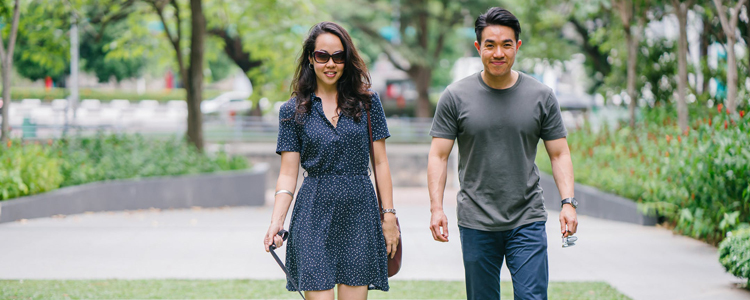 With real estate professionals keeping a close eye on Millennial buying habits, Normal Heights, San Diego is one of those areas rated highly for this age group. It ranks 9th out of 90 neighborhoods as the best place for Millennials to be, and it's no wonder why, with all it has to offer.
The median age in this neighborhood is 31 years old and a good percentage of the residents here are single, meaning there are plenty of chances for young people to meet and mingle with new people. Socializing is a very important part of living in Normal Heights, San Diego, and the opportunity to do so is always available.
A majority of the homes in this neighborhood were built between 1926 and 1945, which is the perfect age for Millennials who are looking to settle down somewhere they can make home improvements on their own with minimal costs needed to be taken out of pocket. Plus, lots of these neighborhoods offer garages or carports where they can park their vehicles and not worry about the cost of a parking permit.
The real estate of Normal Heights is more affordable than homes in most other neighborhoods in San Diego, with medium-sized houses starting at only $425,000. This makes buying property here more feasible for young adults looking for a first home purchase.
And let's not forget about Adams Avenue, a street in Normal Heights, San Diego that is truly a Millennial's paradise. With hip and trendy bars, restaurants, and cafés, as well as antique shops, art galleries, and locally-owned clothing shops, this area is anything but ordinary. There are no strip malls here, but because this San Diego neighborhood is so central and easily accessible to the rest of the city, going to the mall or Downtown San Diego is only a short trip away.
6. Good schools and resources for families of Normal Heights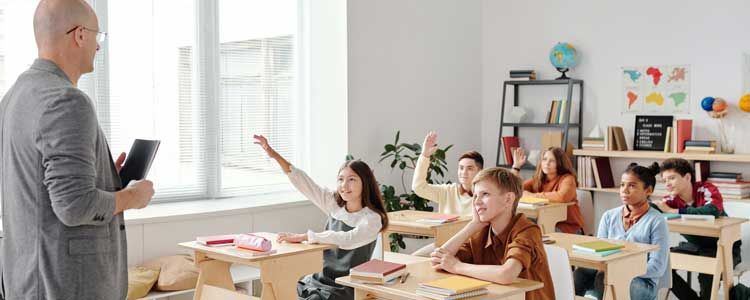 Just because Normal Heights is one of the top rated neighborhoods for Millenials, doesn't mean that it's not a great place for families to live as well! Education is one of the main features that many homebuyers look for when deciding where to live. Normal Heights has an excellent selection of schools for the children residing in the area, adding an enticing element to this region of San Diego.
Some of the best schools in this neighborhood include:
Normal Heights Elementary School
3750 Ward Rd., San Diego, CA, 92116
This school is an elementary school for students in Pre-K up to grade 5, and has a modern, state of the art campus with a massive library. This school also has a free before and after-care program for parents who work early or late and need someone to watch their children during these times.
John Adams Elementary School
4672 35th St., San Diego, CA, 92116
John Adams Elementary School is for students in Pre-K up to grade 5 and teaches students from both the Normal Heights neighborhood and the Kensington neighborhood. This school also offers free before and after-school care, as well as free and reduced lunch programs for those that are eligible.
One of the great things about this school is that they offer a dual-language Spanish program that focuses on bilingualism!
San Diego Global Vision Academy
3430 School St., San Diego, CA, 92116
This is a free public charter school that is dedicated to educating their students with the best academic programs in a safe learning environment. With programs in writing, STEM (Science, Technology, Engineering, and Math), gardening, and service-learning, this school is a great place for students to develop their skills, both academically and personally.
Whichever school your children attend, private or public, you can rest assured that Normal Heights can offer some of the best schooling options, from elementary to high school.
7. Beautiful weather year round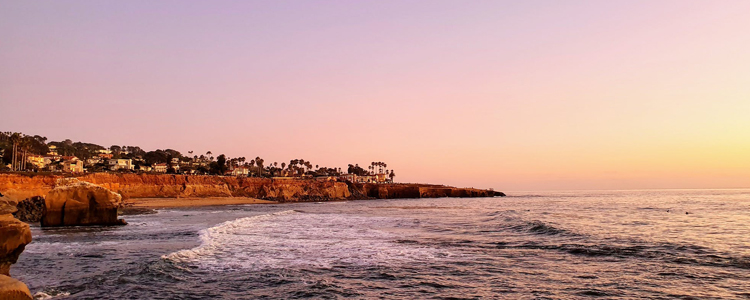 It's pretty much a given that any neighborhood in San Diego is blessed with amazing weather, and Normal Heights is no exception! With temperatures rarely going below 60 in the winter months, you'll never have to invest in a heavy winter parka or a snow shovel.
Having such warm weather year-round also means that San Diego is home to a large number of regular and organic farms, meaning the grocery stores and restaurants in this neighborhood are always in steady supply of fresh, local produce and other ingredients.
The warm weather is also great for people who like to go out for evening walks in the neighborhood, and for visiting the many street festivals and music festivals that Adams Avenue is known for.
If you live in a neighborhood that is run by a Homeowners Association, you won't have to worry about keeping up with the steady growth that all that warm sunshine is going to cause! Lawn maintenance and care will be taken care of by the Association, one of the many perks of living in such a development.
8. There are a ton of great restaurants, bars, and cafés in and around Normal Heights
Because of its ethnic diversity, the city's rich culture shines through in its dining experiences. With all sorts of restaurants in almost every cuisine imaginable, this neighborhood really has it all.
Surely everyone has had at least one of those days when you get home late and all you want is a coffee. Given that most people drink coffee during the day, this can be difficult to come by, but a local coffee shop on Adams Ave. called Lestat's solves the issue by being open 24 hours a day, seven days a week.
Whenever you're looking to have a night out with a few friends, Normal Heights is in no short supply of bars and restaurants where you can go out for a few drinks and some finger foods. SKA bar is one of the many bars in the neighborhood, and despite being fairly new to the area, has gained quite a bit of popularity due to having some of the best and most unique cocktails and beer on Adams Avenue.
Some of the other great restaurants, bars, and cafés in the area include:
Normal Heights is full of amazing, culturally diverse places to eat, so no matter what type of food you're looking for, you're sure to find something to satisfy any craving you might have.
9. Adams Avenue always has something going on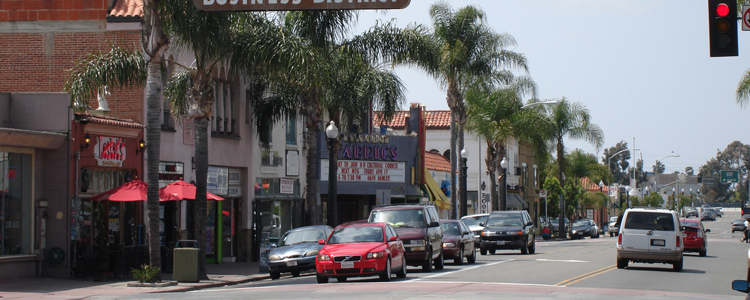 Adams Avenue is the center of everything exciting happening in Normal Heights. With a big neon sign announcing its presence, and a length of 3 miles from east to west, this street is one of the most happening places in the neighborhood. Hip eateries, boutiques, bars, and live music venues line this street offering entertainment and great food for anyone who comes here.
Every year, Adams Avenue is home to the largest, free two-day music festival in all of Southern California. The Adams Avenue Street Fair has been taking place during the last weekend of every September for the last 36 years! This awesome fair hosts over 100 musical acts across 7 stages, 4 beer gardens, countless food vendors, and giant carnival rides. Because the area has such great walkability, residents of Normal Heights have easy access to events like these, meaning they can fully enjoy the festivities without having to worry about finding a ride home or paying for a cab.
The Taste of Adams Avenue is another annual event that takes place every June. Over 40 restaurants, cafés, and pubs gather together to showcase the best food in the neighborhood for everyone to enjoy. Tickets are $40 in advance ($45 the day of) and include all-you-can-eat, all-you-can-drink access to every single one of the participating restaurants in this event.
In addition to all of the restaurants, cafés, shops, and events, this street also has art galleries that host creative workshops, spas that offer massages, acupuncture, and skin care, yoga studios, and more!
10. There's an awesome live music scene
No matter what kind of music you're into, there's just something about the vibe you get from watching it being performed live in front of you. Normal Heights has a great scene when it comes to live music, and there are multiple venues that host local artists every night. Some of the best venues in the neighborhood include:
Sycamore Den
Park & Rec
The Rabbit Hole
If you'd rather be in the spotlight than the audience, you should definitely check out one of these awesome karaoke bars:
Gilly's Bar
Pants Karaoke
The Lamplighter
Space Bar
The Office Bar
No matter which of these venues you go to, the music is always guaranteed to be playing and the patrons are always having a great time. Whether you choose to hit up a bar or restaurant featuring local talent or you're taking part in one of Normal Heights' exciting music festivals, the music scene is never going to disappoint!
There's almost an unending cycle of excitement going on in Normal Heights, be that a music festival, at the latest and trendiest bar, or among the many shops along Adams Avenue. The real estate is diverse enough to satisfy all needs and lifestyles, and the proximity to the heart of San Diego is sure to please any potential homeowner! Suffice it to say, Normal Heights has plenty to offer, and hopefully, this article has helped you to gain a bit of insight into all the possibilities that await you in this neighborhood. Normal Heights is a charismatic, funky, eclectic and diverse urban neighborhood that is a great place to live, both for families and for young adults!
The Kimo Quance Group represents the region's finest properties with exceptional skill using the most innovative technologies currently available. The Kimo Quance Group offers ultimate privacy and security, speed, and efficiency. Get in touch today!