10 Reasons To Live In University City, San Diego in 2022
Posted by Kimo Quance on Monday, August 23, 2021 at 5:50 PM
By Kimo Quance / August 23, 2021
Comment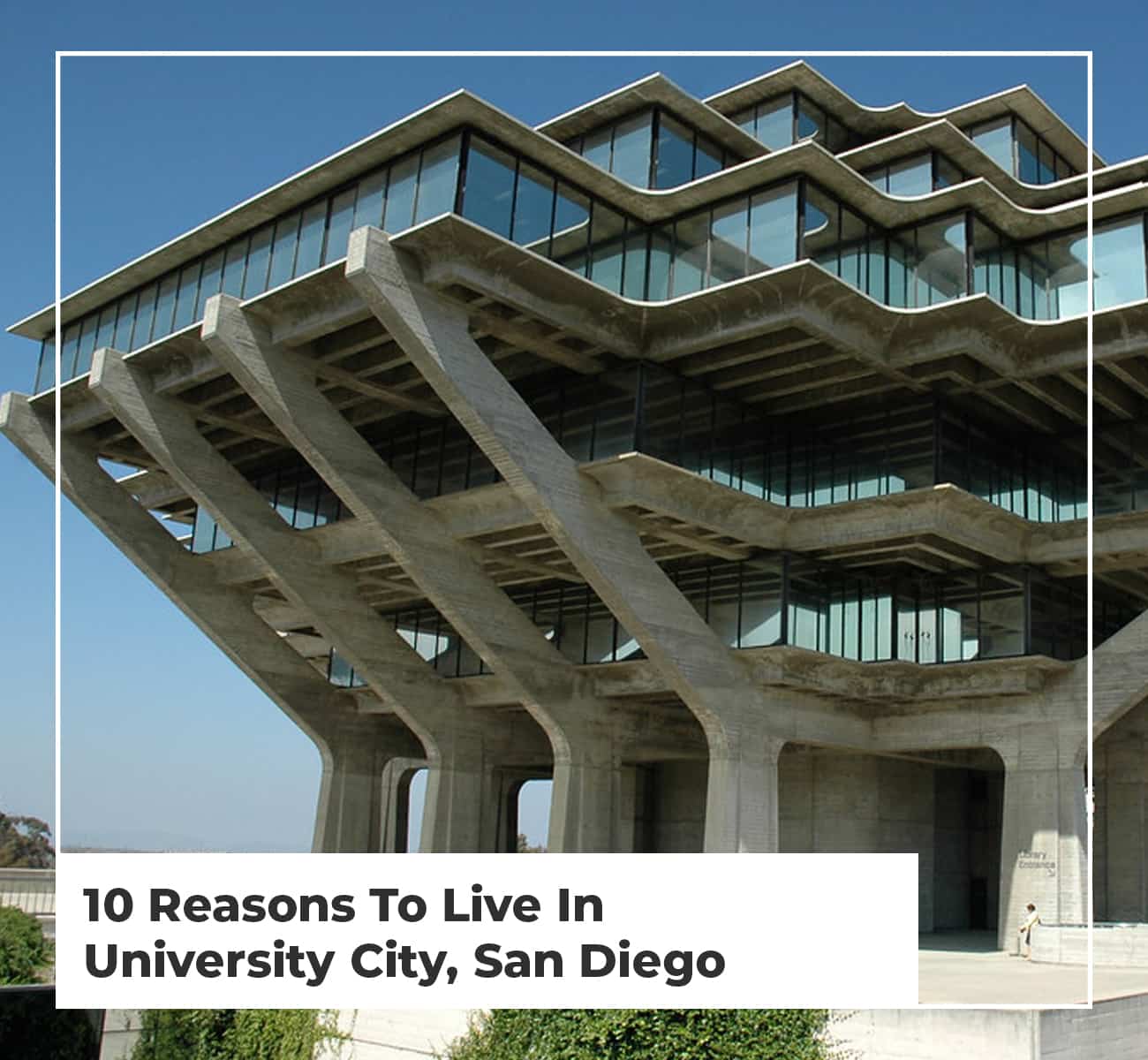 University City in San Diego got its name from its proximity to the University of California San Diego campus and has easy access to the whole region. It offers diversity, affordable housing options, and urban conveniences with a suburban feel. University City is a place where you can easily find a job, the best public schools for your children in California, and an abundance of opportunities to learn.
University City is a confluence of commercial spaces - with tech and businesses and an urban oasis. The community of University City is divided by Rose Canyon into two areas, north and south.
University City offers only the best for you, your family, and your friends. Let's take a look at ten reasons why you should consider living here:
1. Ideal Location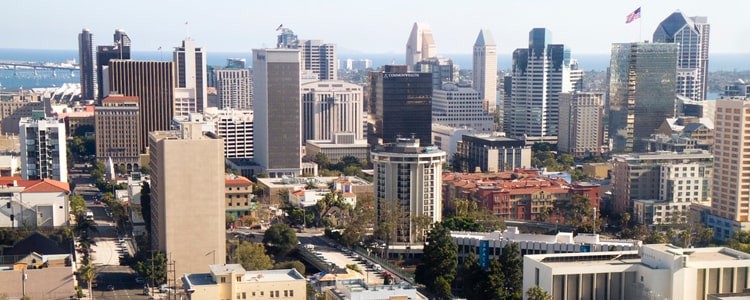 University City, located in central San Diego, has easy access to major attractions. It is 18-22 minutes to Downtown San Diego. West of University City is La Jolla. 15-minutes away is SeaWorld. With Rose Canyon offering a calm environment on one side, eventually leading to Mission Bay, and busy on the other with the commercial district, known as University Towne Centre, University City has the best of both worlds.

University City provides residents many conveniences, including two major hospitals, Scripps Memorial and UCSD's Jacobs Medical Center.

Bordering University City is the neighborhoods of North Clairmont (popular with university students), La Jolla Village (15-20 minutes from USD), Torrey Pines, Bay Ho, Kearny Mesa, Miramar, and Sorrento Valley (20 minutes from USD and known as the technology/telecommunications hub. Nearby neighborhoods are Bay Park, Bird Land, Carmel Valley, Clairemont Mesa East, Clairemont Mesa West, Del Mar Heights, Linda Vista (close to USD and has affordable rent), Mira Mesa (20 minutes from USD with a large Filipino and Vietnamese population, Pacific Beach (15 minutes from USD and known for its nightlife), and Torrey Preserve.

Beaches in close proximity include La Jolla Cove, Black's Beach, and Torrey Pines State Beach.
2. Accessibility in University City
Called the 'Golden Triangle' for its shape, the three sides make up the I-5, I-805, and CA-52. Using the San Diego Metropolitan Transit System makes getting around University City a breeze, with multiple stops made along Genesee Avenue. Traveling along the north is possible with the Amtrak line.

Students living in University City have access to campus shuttles and public transportation and thus don't require a car to get around.
3. Education and Schools in University City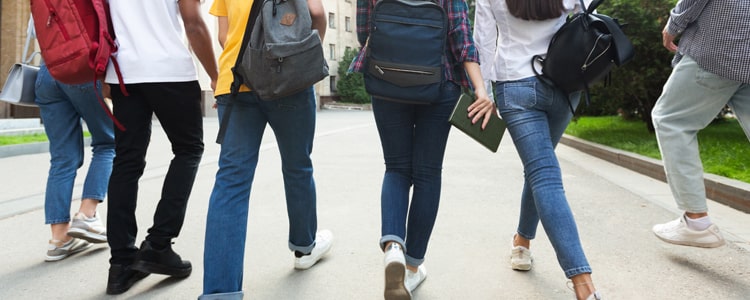 University City provides families with ample educational choices - excellent local schools, great private school options, innovative charter schools, and magnet programs that rival anywhere else in the state. The schools here fall under the San Diego Unified School District. The area also boasts some of the most prestigious universities, such as the University of California, San Diego (UCSD).

Public Schools in University City:
4. Things to do in University City
University City is bordered by family-friendly Balboa Park and Mission Valley to the south, Hillcrest to the north, Miramar and Kearny Mesa to the east, and Del Cerro to the west. These recreational areas have the most beautiful green spaces in the county. Other parks include Wolfson Family Park and Avista Ranch parks.

Much of the land in University City spans Rose Canyon, Finger Canyons, and San Clemente Canyon. These abound with wildlife, including approximately 100 species of birds, offering residents opportunities to bird watch, hike, and bike.

There are also some great options for family entertainment like Seepfer Crescent, where you can enjoy diverse cultural programming, sports, theatre performances, arts, and music. All provide a perfect alternative to the bustling city life that is easily accessible.

Other attractions in University City to explore:
Mt. Soledad National Veterans Memorial
San Diego California Mormon Temple
Marian Bear Memorial Park
Torrey Pines State Reserve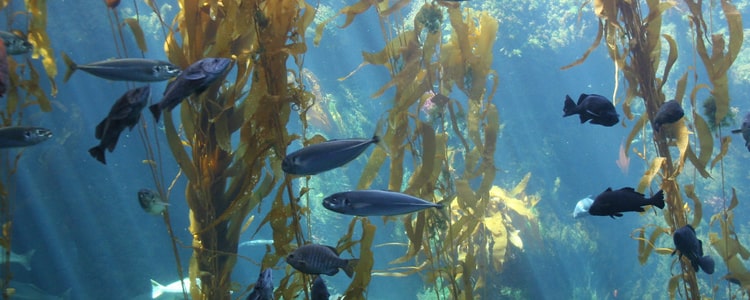 5. Restaurants in University City and Surrounding Areas
If you are looking for places to eat and enjoy, University City and its surrounding areas have some of the best restaurants with ratings, reviews, and any particular taste profile. These restaurants rate highly in University City and deserve mentioning:
Din Tai Fung: they specialize in Taiwanese food.
Lorna's Italian Kitchen
Great Maple
Storehouse Kitchen
Piatti
Draft Republic
Truluck's Ocean's Finest Seafood & Crab
Farmer & The Seahorse
Herringbone
6. Housing and Rental in University City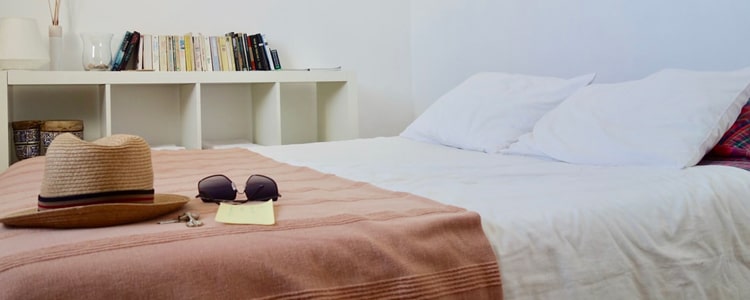 Townhomes, condos, and apartments make up the north areas of University City, while the south is predominantly single-family homes.

Homes in University City are more competitive and have a median home value of $617,666. The median rent is $2,149, higher than the national average due to the proximity and walking distance to amenities. Many young students make up the rental market, with 67% of residents in University City renting, while only 33% of residents own homes.

University City has many different neighborhoods within it. Each offers different lifestyles to choose from, whether it's single-family homes, apartments, or condos.
7. The People and Culture in University City
The population of University City is 61,449. The median household income is $86,065. More than 70% of the residents in University City have a Bachelor's degree, Master's degree, or higher. An indication that educated professionals, managers, and executives reside in University City with a high percentage of occupations in Science, Computers & Math, Engineering, and Education. Industries that predominate in University City are Professional, Education, Manufacturing, and Healthcare.

35% make up families with children under 18 years of age. University City is regarded as safe, with a crime rate below the national average.

University City rankings:
Best Neighborhoods to Live in San Diego #8 of 49
Best Neighborhoods for Young Professionals in San Diego #9 of 49
Most Diverse Neighborhoods in San Diego #11 of 49
8. Shopping in University City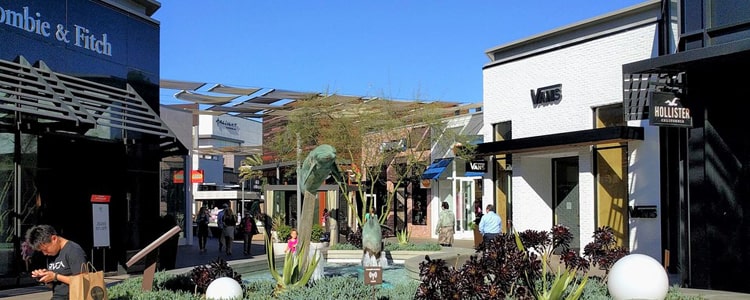 University City offers a wide range of shopping opportunities with local boutiques, national chains, local retailers, and gourmet dining. The area offers unique shopping experiences and now has at least four major urban malls within a ten-minute drive from your home.

Westfield UTC Mall is an international shopping mall having over 200 stores for you to shop at, including the popular Apple store, Nordstrom, Gap, Express, Billabong, American Eagle, Vans, Lego, Skechers, and Pandora. It's also equipped with cinemas, a food court, ice-skating rink, restaurants, an outdoor playground, a splash pad for kids, and gardens.

Another place to shop is University City Marketplace. It has various stores and is easy for residents to get there with the bus transit line that passes by the Marketplace.
9. Top Ranking Universities
UCSD and the University of San Diego are two of the most prestigious universities in the area. UCSD has over 40,000 students and is considered one of the top ten schools in the country. UCSD engages in significant research programs and is known for its engineering, science, technology, and health departments.

The large student population guarantees access to a wide variety of jobs within the town, including city government, businesses, and large private companies.

San Diego State University (SDSU) is located at 3050 Campanile Drive in San Diego, California. It has nearly 23,000 students enrolled from all over the world.
10. Weather in University City
The weather in San Diego is often hot, with an average temperature of 82 degrees, averaging around 71 degrees. When it rains, the humidity goes up substantially. July in University City is the warmest month, while January is the coldest.

University City's community spirit between neighboring villages and neighborhoods makes it a great place to raise a family. Based on its location, award-winning schools, a stable housing market, stunning environment with beautiful landscapes, high income per capita, and endless recreational opportunities, University City is the best place to live in San Diego, ranked #11 by areavibes.com.
The Kimo Quance Group represents the region's finest properties with exceptional skill using the most innovative technologies currently available. The Kimo Quance Group offers ultimate privacy and security, speed, and efficiency. Get in touch today!
Homes For Sale in University City, San Diego