10 Reasons To Live In University Heights, San Diego in 2022
Posted by Kimo Quance on Thursday, July 22, 2021 at 11:00 AM
By Kimo Quance / July 22, 2021
Comment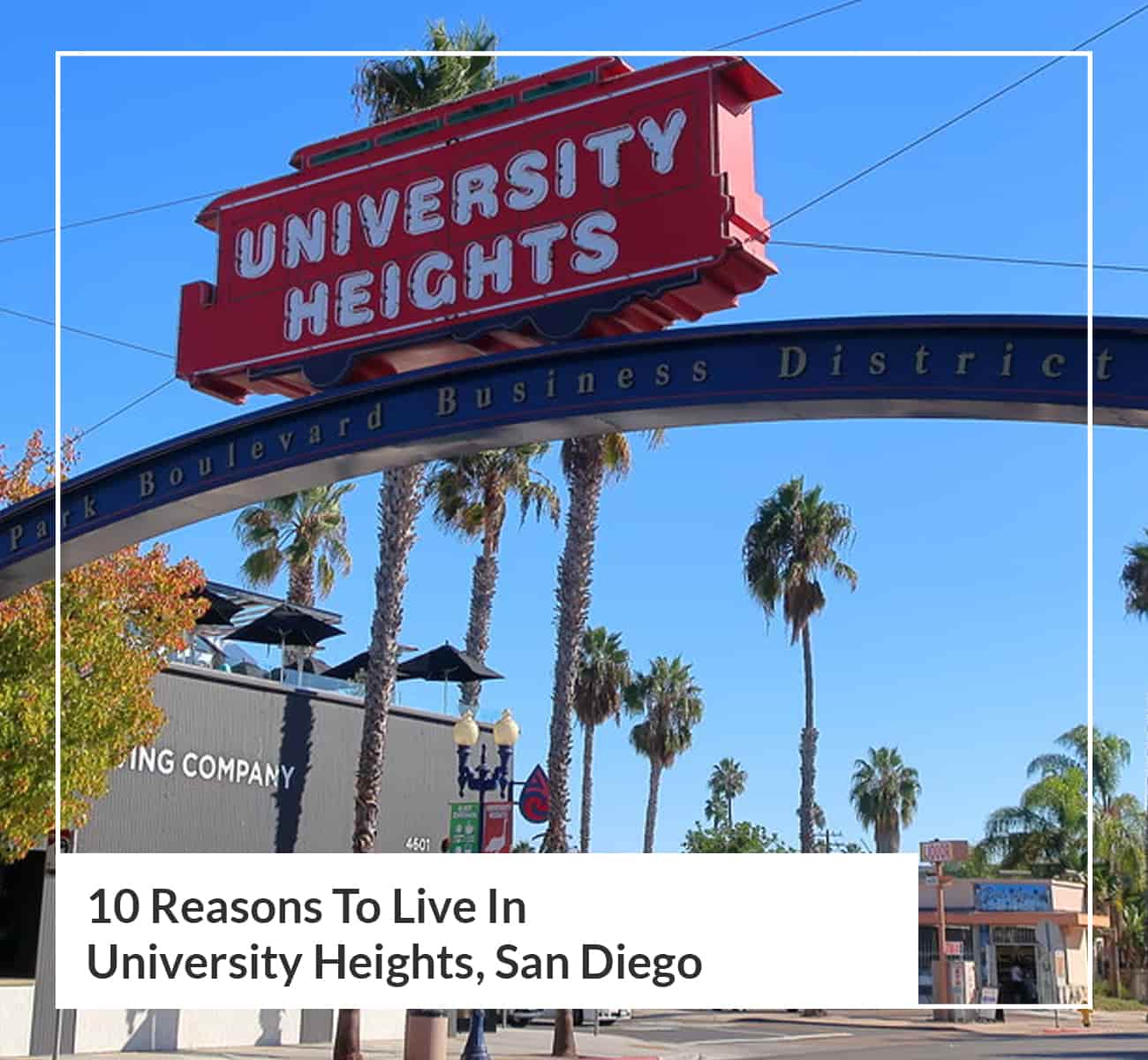 University Heights is an urban but quiet neighborhood located in central San Diego that attracts very few tourists and is comprised mainly of locals. It is located between the communities of Normal Heights and Hillcrest, and is just north of the famous Balboa Park. Access to the I-8 and I-805 are close by, making it very easy for the residents of this neighborhood to get to just about anywhere in San Diego in a short amount of time.
The University Heights area was founded in 1888, and was originally supposed to be the location of a branch of the University of Southern California, which is how this neighborhood got its name. Unfortunately, these plans fell through and over years of development, the area eventually became the neighborhood it is today.
If you are looking for a beautiful neighborhood to move to in San Diego with a convenient location, great amenities, and a walkable layout, University Heights is an excellent choice. Listed below are 10 reasons why this neighborhood is a great place to live!
1. You'll be close to Balboa Park and Hillcrest
One of the main reasons why University Heights is such a popular neighborhood is its close proximity to everything. It is just south of Mission Valley East, and is bordered by Normal Heights, North Park, and Hillcrest. In fact, many residents feel that as a neighborhood, it has a lot in common with Hillcrest. So, if you like the vibes there, you will probably like them in University Heights as well.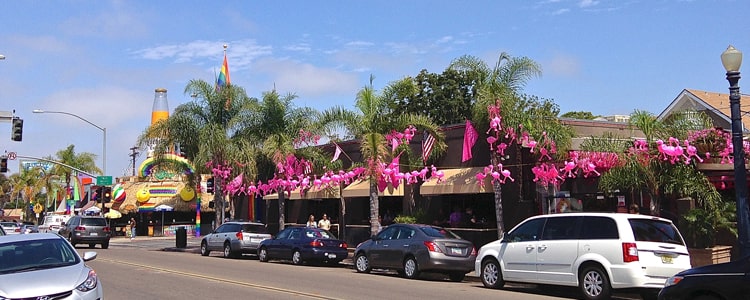 Balboa Park is a 1,200-acre historic urban cultural park in San Diego and is rated as one of the most popular urban parks in all of the United States, as well as being home to the world-famous San Diego Zoo. There is a large abundance of things to do in this park, including visiting one of the many museums, playgrounds, gardens, or performing arts stages.
This neighborhood is not only close to Balboa Park and Hillcrest, but is also a short commute from Downtown San Diego, Little Italy, SeaWorld, and the San Diego Bay. Additionally, the main interstate highways that connect all of the neighborhoods in the city are extremely close, so no matter where you need to be, you can get there by car or public transit with relative ease.
2. There are a ton of amenities
While Balboa Park is undoubtedly the most well-known park in San Diego, there is another popular park called Trolley Barn Park in the neighborhood. This 8.5 acre park is popular among families in University Heights and hosts free concerts every Friday night in the summer months.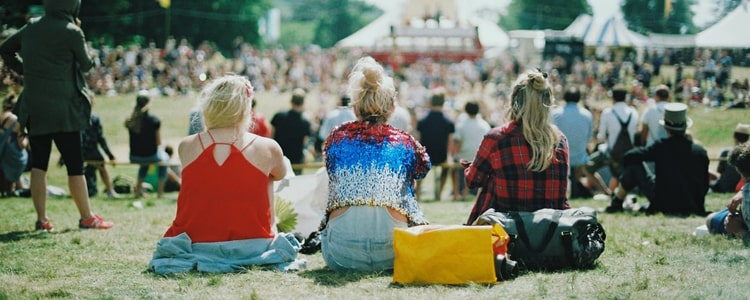 The layout of the park features sidewalks that mimic the street layout of the neighborhood, and was originally built as a place to service the streetcars that were so popular in the early to mid-1900s. Many old cobblestone walls and posts can still be seen around Trolley Barn Park and the surrounding neighborhood, making it a unique part of the area's history.
In addition to this great local park, other amenities include reliable public transportation, with 15 MTS bus stops in the neighborhood, as well as daycares, playgrounds, and tons of restaurants and cafés. University Heights also has several grocery stores in the area, including a Trader Joe's and a Whole Foods Market.
3. It's a family-friendly neighborhood
While not every neighborhood in San Diego can claim this, University Heights is one of the best neighborhoods to raise a family in. There are great schools, daycares, and pre-schools for children to attend and the area is very safe and quiet.
Beyond having great schools and being a safe place to raise children, this neighborhood is also full of kid-friendly activities such as the playgrounds at Trolley Barn Park, the San Diego Zoo, and Balboa Park. Belmont Park, which is a popular theme park for children and adults, is also very close to this neighborhood and has the added bonus of not having an admission fee to get in!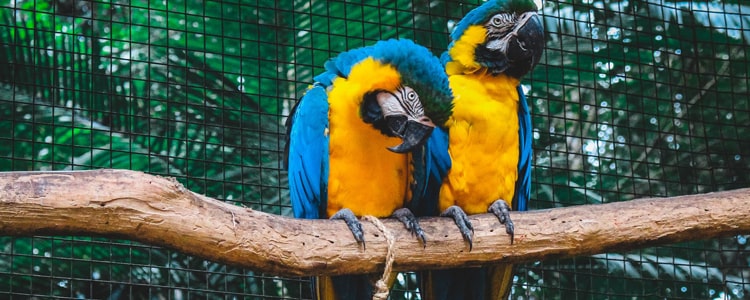 One of the more popular activities for families in University Heights is spending the day at Tinkergarten. This play-based outdoor activity center is designed with kids and families in mind and offers outdoor play experiences that deliver hands-on lessons, valuable social interactions, and other activities that can be done together as a family. Tinkergarten offers 8 classes throughout the summer and is catered towards children aged 18 months to 8 years old.
4. The neighborhood is very walkable
University Heights has a walk score of 86 and a bike score of 76, meaning that you can get pretty much anywhere in the neighborhood without having to drive at all. This is great news for people who want to save some money on gas expenses or for people who don't own a car!
For anywhere you may need to travel that is not within walking distance, there is an excellent public transit system with 14 bus stops in the neighborhood. If you own a car, the I-8 and I-805 are extremely close to University Heights and connect travellers to any point in the city. Downtown San Diego is only 11 minutes away by car, and 20 minutes away by bike!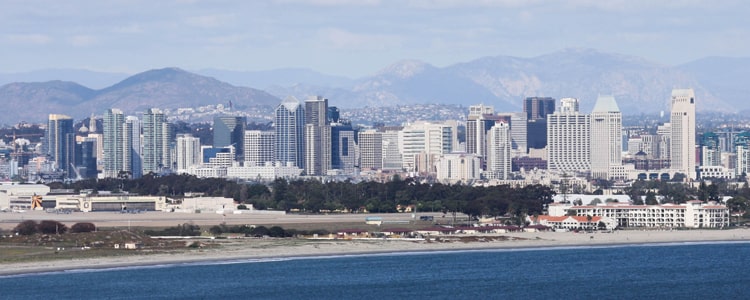 Having a high walk score means that the streets are usually bustling with pedestrians going to and from various places in the neighborhood, which generally means it is light on vehicle traffic and is safe for people to travel by foot. Being able to walk anywhere you need to be in the neighborhood is also great for people looking to include physical activity into their daily lives. Walking daily for a minimum of 20 minutes has been proven to be very beneficial to a person's overall health and longevity, so at the very least you'll be doing your heart a favor!
5. There is a large café scene
For many people, having a coffee first thing in the morning is the only way they can function throughout the day, so it's a good thing that there are an abundance of cafés in University Heights!
Of all the cafés in the area, Lestat's is by far the most popular choice for locals in this neighborhood. Regulars here say that Lestat's is the best place to come for a cup of coffee and to receive great service from the staff. An added bonus is that this café is open 24/7, so you can grab coffee here at any time of day!
Some of the other most popular cafés in or around University Heights include:
Día Del Café (2873 Adams Ave)
Hawthorn Coffee (3019 Adams Ave)
Holsem Coffee (2911 University Ave)
Yipao Coffee (4601 Park Blvd)
Merako Café (1735 Adams Ave)
Coffee 'n' Talk (1080 University Ave)
All of the cafés in the area serve up hot, delicious coffee, so no matter where you choose to go, you'll be sure to find somewhere you love!
6. It has an interesting past
One thing you may notice upon entering University Heights is the abundance of ostrich-themed decorations and images. While this may seem unusual to people who are unaware of this neighborhood's past, it is a very normal thing to see in this area. This is because in the early 1900s, there used to be a rather large ostrich farm that was a very popular site for locals and tourists to visit. Owned by a man named Harvey Bentley, this large farm was a place where visitors could view these massive birds for a small fee and even ride them if they were feeling particularly brave that day.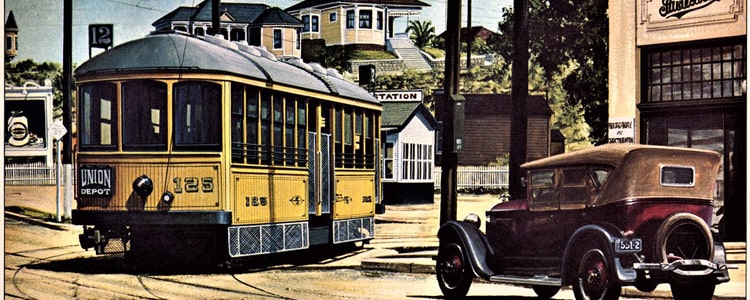 University Heights didn't really start to develop until 1907, when the San Diego Electric Railway was extended into the area. With the addition of this new trolley line, the demand for housing in the area increased at a rapid pace which resulted in a boom of housing development.
The company's first subdivision along the new trolley line extension was Valle Vista Terrace, an area of luxury homes on Panorama Drive which provided magnificent views of Mission Valley and glimpses of the ocean. These luxurious and historic Spanish Colonial style houses can still be seen today and many are for sale to those who can afford the $1,000,000+ price tag!
7. There are a lot of great places to eat and drink
As with most of the neighborhoods in this area, University Heights is home to a wide variety of amazing bars, restaurants, and cafés that are very diverse and unique in nature.
One of the most popular restaurants in the area is Madison and has a very eclectic dinner menu, as well as a fantastic weekend brunch. This restaurant is normally quite busy, so it is a good idea to call and make a reservation before going here.
Some of the other great restaurants in the area include:
Pop Pie (Desserts, Café)
Bahn Thai (Thai)
The Nood Bar (Pan-Asian, Soup)
The Kebab Shop (Middle Eastern, Mediterranean)
El Zarape Restaurant (Mexican)
Kairoa Brewing Company (Brewpub)
Empanada Kitchen (Argentinian)
Chris' Ono Grinds Island Grill (Hawaiian)
As you can see from the list above, the University Heights area is a very culturally diverse scene that is represented through its wide variety of culinary options. If you love trying new foods, you'll definitely be happy in this neighborhood.
8. It's close to Adams Avenue
Adams Avenue is the center of excitement in central San Diego, so being close enough to walk to this area is great for people who are looking to be close to the action while still living in a quiet suburban neighborhood.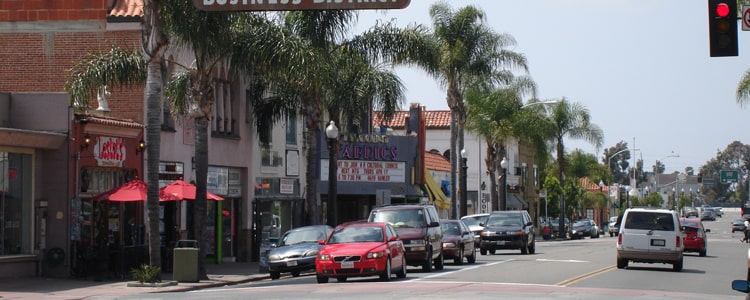 This street is packed with great restaurants, nightclubs, spas, boutiques, bars, and more. It also hosts several annual events including the Adams Avenue Street Fair, which is the largest, free two-day music festival in all of Southern California. Not only that, the Street Fair now showcases craft beer and wine in addition to over 100 musical acts and food vendors local to the area.
In addition to the many restaurants, bars, and boutiques, there are also quite a few live music venues that host local bands playing a variety of different music genres. For anyone who loves music and good food, having Adams Avenue so close by is a great reason to live in University Heights!
9. There are tons of events and other things to do
We've already mentioned the free concerts every Friday in Trolley Barn Park and the Adams Avenue Street Fair, but this neighborhood has a lot of other events and things to do as well.
Every July, Adams Avenue puts on the Taste of Adams Avenue which features restaurants, cafés, breweries, and wine bars that are local to the area. Tickets are $40 and include an all-access pass to try food and drinks from each of the vendors that participate in the festival, so make sure that if you go, you go hungry!
University Heights is also home to the very special Diversionary Theatre, which is a small performing arts space with a focus on supporting San Diego's LGBTQ+ communities. Founded in 1986, the theater has put on shows that not only display the city's diverse talent, but showcase themes important to this underrepresented community.
10. There's a good mix of apartments, condos, and houses
One of the great things about University Heights is that it has accommodations for anyone and everyone. According to zerodown.com, this neighborhood consists of 76% renters and 24% home-owners, meaning there are a lot of opportunities for people looking to rent an apartment or a house. The average price for rent in this neighborhood is around $1400 per month which is a great price for such a popular and conveniently located area.
For people looking to buy a home here, the average cost for houses is around $650,000 which is pretty typical of any suburb in a large and popular city. The houses here are a mix of Spanish Colonial and Californian styles, with a fair amount of modern houses and luxury condos for sale as well.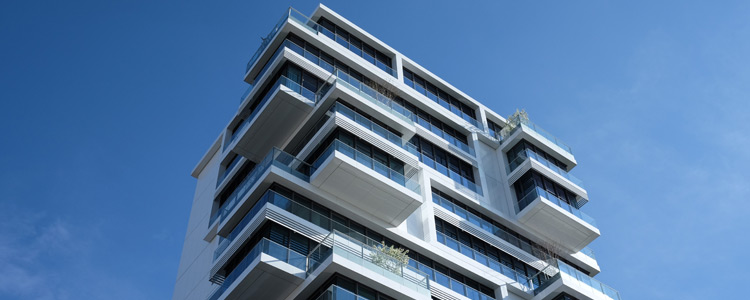 If you're just visiting or looking to get a feel for living in the neighborhood, University Heights doesn't have traditional hotels and motels for you to book, as is the custom in the surrounding neighborhoods of North Park, South Park, and Normal Heights. Instead, your best bet is to book an apartment stay through sites like AirBnB or VRBO. If you don't mind staying somewhere else and travelling to University Heights, Mission Valley has plenty of hotels and other accommodations and is a bit more budget-friendly.
While they may be biased, people who live in University Heights say that their neighborhood is the best in all of San Diego. Biased or not, this neighborhood is definitely a place where you will always feel safe and will always have something to do. On top of all these great things, the location could not be better and will allow you to travel anywhere in San Diego with ease. So if you're looking for a great community to become a part of, University Heights is the perfect place to be!
Would you prefer to settle down in Normal Heights instead? Check out our latest blog post here
The Kimo Quance Group represents the region's finest properties with exceptional skill using the most innovative technologies currently available. The Kimo Quance Group offers ultimate privacy and security, speed, and efficiency. Get in touch today!
Homes For Sale in University Heights, San Diego