The Ultimate Relocation Guide: Moving To A New City
Posted by Kimo Quance on Tuesday, May 18, 2021 at 11:54 AM
By Kimo Quance / May 18, 2021
Comment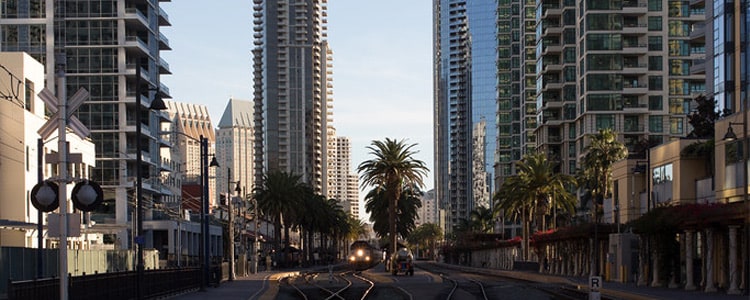 Moving to a new city, such as Santee, CA, is a big decision for anyone to make. There are a handful of factors to consider and plenty of questions to ask. There are also other people involved, whether it be friends, family or a significant other. In order to help make relocating a smooth transition, here is the ultimate guide to follow before, during and after the move to a new city.
View All Homes For sale in San Diego, CA >>>
Phase 1: Prepare yourself
There are a handful of reasons one may be moving, which include job transfer, a fresh start, a new adventure and more. If moving for a job, location is already known for the most part. When the new city of living is unknown, start by choosing which city will be your next home.
When looking to move for a fresh start, change of pace or many of the other reasons someone chooses to move other than work or school, start by researching.
Researching Cities
Figuring out how far you would like to go is the first step. The second step is to find the cities within that range. The following are things to look for:
Crime statistics
Rental or real estate prices
Average salary
Job opportunity
Neighborhoods (best and worst)
Schools
Type of crimes being committed
Cost of living
Lifestyle
Climate
Size of the city
Choosing The City
Researching potential cities to move to is the first step in choosing the ideal location. Every person's needs and wants of a city will vary; Some people relocating will want a warmer climate with a plethora of beaches while being family-friendly. These kinds of wants and needs may lead someone to choose a city like San Diego.
Once the city is narrowed down and chosen, researching neighborhoods should be next. As it goes with selecting a city, the features one looks for in an area may differ from their peers. Asking yourself what it is you are looking for in a community should be the first step.
A family with young children may be interested in a neighborhood full of parks that have schools with high rankings and an excellent reputation. A young working professional could sway more towards living in the downtown core, being within walking distance of local shops, cafes, job opportunities and more.
Choose and research new neighborhoods
There will be several things to research that include checking a neighborhood's walkability score. This kind of score will tell its readers how the community measures up in walkability and convenience. Knowing a score such as this will leave you knowing how dependent on a vehicle you may be. Things to check for during a walkability check would be the distance between the person's home and a grocery store, their children's new schoolwork and more. Information also gathered during this research includes the accessibility of the walk. Seeing if there are sidewalks and paths, or if it is mainly road which could lead the individual feeling unsafe.
Taking a trip to not only the new city before moving, but take a stroll through the neighborhoods of interest. Doing a walk-through gives a visual that is better than a picture from an app or internet search. For example, if you are moving to Santee you might want to walk through The Highlands and Woodglen to get a feel for the different neighborhoods as well as what amenities are nearby.
Use Facebook as a resource. There are many groups on Facebook dedicated to neighborhoods, city mom groups and more. Finding a group to join is a great place for questions that include,
Crime rate
General noise level of the community
Local businesses
Parks and recreation
Schools
If public transit is something an individual is dependent upon, looking at the number of stops in the neighborhood and where they go is essential. Finding out how long a trip from point A to point B on the closest bus stop is another crucial piece of information to find out. When thinking about a mode of transportation, whether it be public transportation or one's own vehicle, going for a test drive to figure out an approximate commute time is vital.
Phase 2: Before the big day
Budget
The next vital step in relocating is to make a budget. There are many expenses that will add up, and knowing how to prepare correctly can make for a smooth experience. Follow these steps to create a user-friendly budget:
Take inventory
Go through your current home to access the number of essential items that can be easily transferred to the new place, such as utensils, kitchen towels and washcloths, bath towels, furniture, to name a few. Once you know the inventory, you can make a list of needed items to purchase and budget those in.
Research moving companies
Another reason to take an inventory; companies will ask for an inventory list before providing a quote.
Ask the base rate
Consider the specialty item costs. Specialty items can include pool tables, artwork and pianos.
The cost of moving insurance
Hiring a moving company isn't the only option available to movers. Choosing to do the work isn't uncommon, however, knowing how to budget accordingly is essential. When moving on your own, a budget may include:
Truck rental
Equipment rental
Gas- replacing any used fuel is required, or a credit card may be charged.
Whether you choose to hire a moving company or get a truck rental for yourself, there are still various things to consider that include a possible storage unit and more. A storage unit will usually have a monthly fee and a potential deposit fee that can be used if a renter fails to clean after removing their items from the unit.
When moving to a new city, you could have an hour's drive ahead of you, or someone may have chosen to move 10 hours away. The further away from the move, the more things to consider when making a budget. More items to add into a budget when moving a far distance would include a possible hotel room as well as food, which will most likely consist of take out or a restaurant.
Utility Set up
Before moving, you will want to ensure all important utilities will be up and running for move-in day. Internet connection and speeds can vary city to city and even neighborhood to neighborhood; Calling ahead of time to ensure you will receive the same internet is important, especially for those who work from home or have children dependent on the internet for classwork and assignments.
Speciality services
Some people may choose to pay for specialty services that include lawn care, snow removal and a cleaning lady. It is crucial to not only find these services in your new city but be sure to cancel any existing services; otherwise, late cancellation fees can arise.
Find a job
This can be something that is done once the move is complete, but for most people, securing a job pre-move brings a sense of security. The use of technology allows for not only accessible job searching but convenient ways to apply as well. With a hit of a button, you can apply to a job, unlike the times we had to "pound the pavement" and walk into a number of businesses and organizations in a day to hand in a resume.
Employers who are aware the applicant is relocating are usually understanding and willing to do a phone interview as the first step. Other ways to land a job before the move include calling companies directly and reaching out to members of the new local Facebook groups mentioned above. It is important to not forget about anyone in your current network; reaching out to them to see if they have contacts in your new city can be just the way you find the perfect new job in time for moving day.
Pack
Packing can be a daunting task, but with the right tips and tricks, it can have a successful outcome.
Create a moving checklist that includes a timeframe
Declutter- getting rid of items that haven't been used can feel rewarding, and give you fewer things to pack!
Pack with good quality boxes-these can usually be purchased through a local moving company office such as U-Haul
Setting aside an hour or two a day rather than procrastinating that will eventually lead to a stressful few days of last-minute packing
Arrange for a box or tote to be used for essentials only such as clothes, towels, food and laundry
Label boxes and give each room its own color label
Overpacking is a definite no
Bundle the breakables with bubble wrap, or newspaper from your weekly paper
Label furniture parts
Don't rush
Saying goodbye
As excited as someone may be to move to their new city, it is important to make your rounds of goodbyes to the ones closest to you. Friends and family will miss you, and you can take this time to make plans for the future. Set a goal of visiting your best friend every other month or having a family get together to celebrate all the significant milestones, birthdays, holidays and more.
Phase 3: Enjoying your new home!
The hard part is done, and the fun stuff begins. Decorate your new home and make it yours! Take a stroll through the neighborhood, join a community sports team or meet up with locals you've met through community events you've attended thus far. Visit local shops to find your new favorite spot to grab your essentials. Don't forget to establish yourself in the new city by setting up any bank accounts you may need, any online subscriptions. Below are all the necessary things to do in order to be established in your new city:
Change of address with the post office
Notify DMV of the address change
If you have moved to a new state, check the license requirements, you may need to get a new driver's license, as well as register your car
Registering to vote is important if you have moved to a new state
Most importantly, enjoy!