Moving To and Living In Santee, CA: The Definitive Guide
Posted by Kimo Quance on Thursday, November 26, 2020 at 1:07 PM
By Kimo Quance / November 26, 2020
Comment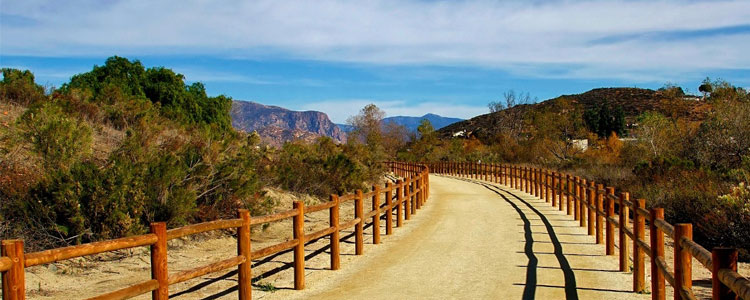 Santee, California, is a suburb of San Diego, located approximately 20 minutes from the larger city. This charming, friendly area is home to over 57,615 people. Santee is a family-friendly town with many parks and playgrounds as well as award-winning public and private schools.
This growing community has developed greatly over the last decade. The neighborhoods being erected in the area include upscale housing and glamorous shopping complexes. Santee is always striving to provide the cleanest and safest neighborhoods for its residents.
Santee shares the northern part of a valley with its neighboring city, El Cajon. The San Diego River flows east to west right through the city and the northern and western borders of the area are covered in beautiful rolling hills. The gorgeous landscape of Santee makes this the perfect home for those looking to live in a city but with a rural feel surrounding them.
What is the history of Santee?
Before the town got its official name, Santee was home to the Kumeyaay people. These early residents established the village of Sinyeweche along the shores of the San Diego River, which today flows directly through Santee.
Before joining the Union, California was owned and run by Spain and Mexico. The Spanish established the area in 1779 and later split the region into land grants. These lands were eventually sold to American settlers such as George A. Cowles, one of the first local buyers.
Cowles bought up 4,000 acres of land in 1877 to turn into vineyards. He also had a thriving tree farm consisting of pomegranate and magnolia trees. Originally, the town was named Cowleston, however, when Cowles died in 1887, his wife remarried Milton Santee who happened to be a realtor and surveyor of the area. In 1893, they renamed the town after him as well as the local post office, the first school, and school district.
In 1898, the Scripps family, who ran the local newspaper, bought Fanita Ranch which included 7,000 acres. This ranch was used to raise cattle and became a sort of country resort. When World War II occurred, approximately 2,300 acres was taken over by the federal government to be used as military training ground. In 1958, another large portion of the land was purchased by the Carlton Company to be developed into housing for the growing population of Santee. Between 1950 and 1970, Santee's population expanded from 2,000 to 25,750. The city rapidly evolved to house all these residents and more and more businesses became a part of the community.
Santee has steadily grown over the years, both in commercial and residential developments. There is now a thriving downtown core to the city containing many businesses that employs over 17,000 locals and surrounding area residents. The amazing parks and recreational facilities that have been established over the years make this fantastic city a destination hot-spot for locals and tourists alike.
What is Real State Like in Santee?
The neighborhoods that have developed over the years have become increasingly luxurious. No longer is Santee made up of simple mobile homes and single-family residences. Now, the area thrives with multiple upscale neighborhoods, some houses costing up to $1.5 million.
The median home value in Santee is $422,700 and the median rent is about $1,682 per month. The homes available in the area include cozy mobile homes, free-standing three- to five-bedroom homes, multi-family row homes (townhomes), and condominiums.
Neighborhoods
Santee consists of a healthy mix of housing styles. The city has everything from comy, cozy mobile homes to grand luxury developments made up of single-family homes. These houses are found in multiple neighborhoods throughout the city, many of which are newer models erected in the last decade or two.
Some popular neighborhoods in the northern section of Santee include Carlton Hills, Riverwalk, and Weston. Carlton Hills and Riverwalk are similar neighborhoods that range in price between $499,950 to $582,500. The homes found in these areas consist of attached homes (condos, townhouses, lofts) and single-family homes. Weston is a more upscale neighborhood in northwestern Santee. The homes in this area typically sell for $790,000 and range in size between 2,014-3,936 square feet. Some of the largest homes in Weston can cost over $1 million, with a few falling between $2-3 million.
There are many affordable, family-friendly neighborhoods in Santee such as Riverwood Square. The median sales price in this neighborhood is $327,950. The homes found in Riverwood Square range between attached homes (condos, townhouses, lofts) and free-standing homes. The typical size of a house in Riverwood is 936-1,149 square feet. Cameron Park is another affordable neighborhood made up of mostly quaint mobile homes. The average cost in this area is between $85,000 to $127,000.
What is there to do in Santee, CA?
Santee is filled with opportunities for activity and entertainment for all ages. There's multiple shopping complexes, theaters, and dozens of restaurants and bars to choose from. Uptown Jungle Fun Park is a well-known attraction for the little ones consisting of trampolines, a rock wall, the Super Slide, and a massive obstacle course. Santee is also home to many massage and spa facilities for relaxing after a busy day. The Carlton Oaks Golf Course is also a local favorite and has been a staple in the community since 1958.
Santee is also home to several options for an exciting nightlife. Those who like to get out and unwind after a hard day's work will take great joy in the dozens of restaurants, bars, and clubs located in the heart of the city.
If Santee isn't enough to keep you entertained, Downtown San Diego is just 20 minutes away. This incredible area has opportunities abounding for all interests and age groups. From the lively restaurant and bar scene to the multitude of performing arts venues, visitors can find a myriad of activity and excitement. The bayfront also provides opportunities to explore the Maritime Museum and the USS Midway, which displays a variety of vintage airplanes.
Enjoy The Outdoors
Santee is surrounded and filled with gorgeous Californian nature. This includes the rolling hills surrounding the city, the San Diego River that bisects the city, and the dozens of rivers, parks, and trails that are within the city limits. Mission Trails Regional Park is a 7,220-acre reserve that contains rugged hills, large valleys, and expansive open areas, calling back to a quieter time in San Diego's history. The park offers approximately 60 miles of trails, boating opportunities on the tranquil Lake Murray, campgrounds, and numerous hikes, both guided and independent.
Town Center Community Park is 55 beautiful acres located along the San Diego River. The very heart of the park features a sports field complex, Sportsplex USA Santee, which is 15 acres of athletics fields. There is also an aquatics center located in the park.
For more athletic outdoor fun, locals turn to Santee Boulders, a challenging rock climbing venue. This popular climbing spot is made up of various routes including "Moby Dick" and "Pride Rock" along the many trails making up the area, which is open to public access. Along these trails are also several hiking and mountain biking trails providing various challenge levels for beginners and experts alike.
Santee is located a convenient 20 minutes from downtown San Diego which includes its many beach areas. Some of the spotless beaches include Coronado Beach, Ocean Beach, and Breakers Beach. These public-access beaches are well-maintained and offer a beautiful space to rest and relax in the gorgeous California climate.
What are the Schools in Santee, CA?
The city is served by two different school districts: Santee School District and Grossmont Union High School District. These two school boards are unique in the fact that the Santee School District covers only the primary schools in the area and Grossmont Union is made up of strictly secondary schools.
Santee School District is an above-average school board providing education to approximately 6,777 students in kindergarten through 8th grade. Santee School District consists of eleven different schools including separate elementary and middle schools.
Grossmont Union High School District is a high-ranking school board serving Santee and El Cajon. There are approximately 16,760 students attending the seventeen high schools that make up the district. The students at these schools are in the 9th to 12th grades.
Alternatively, residents of Santee have the option of sending their children to private and religious schools. Some of the privately-run schools in the area include:
St. Kieran's Catholic School
Christian Unified Schools
Holy Trinity Catholic School
Sierra School of San Diego
Warren-Walker School
Santee is within close proximity to many post-secondary schools as well. This includes San Diego Christian College, San Diego State University, and Grossmont Community College.
Arts and Culture of Santee
Santee is a city that has an interesting and well-preserved history. The Santee Historical Society is dedicated to researching and showcasing the rich cultural past of the city. The Society was established in the early 1950s and has since collected and discovered much about the history of Santee. The Edgemoor Barn is one of the Society's main historical landmarks and is open to the public to explore and learn about past residents of their beloved city.
Santee is known for their incredible and exciting festivals and events. One of the most anticipated festivals is the Santee Wine & Bluegrass Festival. Every year, free concerts are organized over a 10-week period. This awesome event is held as a fundraiser for local parks and recreation programs.
Another amazing feature of the city of Santee is the Off Broadway Live theater. This 100-seat theater offers live productions year-round and is home to the Pickwick Players. The productions held at the theater are always highly anticipated by young and old, and are also geared toward educational events as well.
Restaurants and Shopping
Santee is home to a thriving and constantly growing downtown core. There is a fantastic balance of retail and commercial businesses that forms Town Center and Venture Business Park.
Santee Trolly Square is a large outdoor shopping complex. The shops found here are a mix of big-brand familiar favorites and unique boutiques owned and operated by the locals. There is a little something for everyone to be found here!
Along with several shopping centers, Santee is also home to many locally-run boutique stores. Locals and visitors alike can explore all that the Santee residents have to offer whether it's unique clothing lines, custom-made jewellery, antique furniture collections, or home decor shops.
Santee is home to hundreds of fantastic dining options. One of the best parts of living in this city is the dedication to local support. There are many unique craft breweries and distilleries in the area including BNS Brewing & Distilling Company, Copper Collar Distillery, and Manzanita Brewing Company. On top of this, the various shopping complexes all include many other dining options in a wide variety of tastes and cultures.
Potential residents of Santee, California, can look forward to a life filled with excitement and adventure in the nature-infused surroundings of the city. Young families will thrive in the tight-knit communities in the various neighborhoods and benefit from the outstanding local schools, both private and public. Active hobbyists will delight in the amount of active options in and around the city including indoor facilities as well as taking advantage of the beautiful California terrain to hike, bike, climb, and explore the great outdoors in a physical setting.
For those looking for the big city excitement but not quite willing to commit to the constant hustle and bustle of the city, Santee is the ultimate setup. Being conveniently located near the great San Diego downtown district allows residents of this smaller city to indulge in all the fun and diversity without being constantly immersed in the heart of it all.
Those who already reside in Santee, California, are ready and willing to welcome newcomers with open arms and a huge smile. The friendly atmosphere of this small-town type city is perfect for any and all and is definitely an option worth considering.
Homes For Sale in Santee, San Diego