The Ultimate Guide To Moving To and Living In San Diego [2021 Edition]
Posted by Kimo Quance on Wednesday, May 26, 2021 at 9:34 AM
By Kimo Quance / May 26, 2021
Comment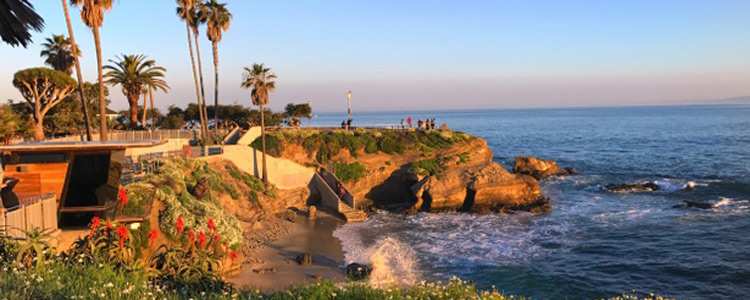 San Diego, California is a stunning city which lies along the Pacific Coast and is known for its ideal climate, sun-soaked beaches, and exciting downtown district. Home to roughly 1.4 million residents, one visit to the city, and it is not hard to see why people instantly fall in love with the area.
View All Homes For Sale in San Diego, CA >>>
Along with the obvious attractions San Diego provides, the city is also filled with a wide array of necessary amenities that residents rave about. Excellent education options, well-equipped medical services, public services, and a slew of art and cultural centers make the city a perfect place to live for so many!
I was selected by Redfin as a San Diego local for their recent publication. See the Redfin article I was featured in here: 15 Hot Spots and Can't-Miss Hidden Gems in San Diego | Redfin
The History of San Diego
San Diego has a long and rich history. The area was first home to the Kumeyaay people, who migrated to the region around 1000 CE. There was a small community, made up of thirty or forty families, who resided in the Kumeyaay Village of Cosoy, which the future settlement of San Diego would stem from in today's Old Town.
Juan Rodriguez Cabrillo was the first European settler who landed in the area and claimed the bay for the Spanish Empire in 1542. He named the area after the Catholic Saint Didacus, who was more commonly known as San Diego de Alcala.
Many years later, in 1769, the designated governor, Gaspar de Portola, established the Fort Presidio of San Diego on a hill near the San Diego River. This settlement would be the first European settlement in what is now known as the State of California.
When Mexico won its independence from Spain in 1821, San Deigo became part of the Mexican Territory of Alta California. Twenty-five years later, in 1846, the United States went to war against Mexico and recaptured San Diego in October of that year after some back and forth. Under the terms of the Treaty of Guadalupe Hidalgo in 1848, the territory of Alta California, including San Diego, was ceded to the United States.
In the same year that the State of California was admitted to the United States, San Diego was named the county seat and officially incorporated as a city. The original townsite proved to be less than ideal, and in 1850, William Heath Davis promoted a new development by the bay shore, which was called "New San Diego." A decade later, Alonzo Horton heavily promoted "New Town," what is now downtown San Diego, and many businesses and residents moved to the area.
However, the area steadily grew during World War II, experienced a significant increase in residents as San Diego was a major hub for military and defense activity. From the 1930s to the 1950s, San Diego's population doubled.
Post-World War II, the local defense and aerospace industries were hit hard, and the city had to adapt its economy. Taking advantage of their location along the Ocean, the town became known as the "tuna capital of the world," being home to the American tuna fishing fleet and tuna canning industry from the early 1900s to about 1970.
Present-day San Diego is an economically diverse and culturally rich city. A thriving downtown district and many tourist attractions have kept the city buzzing with activity and excitement.
Real Estate in San Diego
San Diego, California has a diverse real estate market that blankets just about every housing size and style. There are a variety of single-family homes, townhomes and condos available throughout the city, catering to many different buyers.
Depending on your lifestyle, buyers are able to find neighborhoods that suit their needs. Walkability to many amenities, family-friendly suburbs and stunning oceanfront communities are all available throughout the city.
San Diego is a beautiful city with idyllic weather, drawing in buyers from around the globe. Regardless of where you are moving from, whether it be the other side of the world or the city, San Diego is an excellent area for full-time residents or vacation owners alike.
Luxury real estate is plentiful in San Diego, with many choosing the city as their vacation destination. Impressive oceanside mansions and expansive retreats make up a decent portion of the city's real estate market.
While real estate may be more expensive in San Diego, the city is also home to many great features such as a strong economy, unparalleled access to the ocean, a top-rated education system, and a slew of necessary amenities and popular attractions.
Neighborhoods in San Diego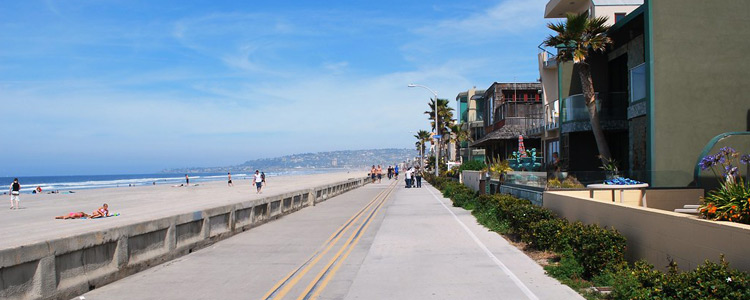 For purposes of city planning and development, San Diego officially recognizes 52 separate areas; however, there are many distinct neighborhoods within these areas. From downtown urban districts to family-friendly suburban communities, San Diego has a diverse offering of settings.
Some of the city's neighborhoods include:
Hillcrest: Known as a welcoming and accepting community, Hillcrest is ideally located in the heart of San Diego. A mix of real estate opportunities is available in the friendly neighborhood, including beautiful condos, townhomes and single-family dwellings. Residents of Hillcrest enjoy their great location near many of the city's most exciting attractions and amenities.
Rancho Penasquitos: A family-friendly community, Rancho Penasquitos is located between Carmel Valley and Rancho Bernando. Mostly made up of comfortably sized single-family homes, Rancho Penasquitos is a popular neighborhood for families.
Del Mar Heights: Del Mar Heights is an upscale coast neighborhood that boasts stunning ocean views. Residents are drawn to the well-appointed homes, quiet and safe streets, and unparalleled Pacific ocean views.
North Park: Situated in downtown San Diego, beside Balboa Park, is the trendy and popular North Park neighborhood. The community offers residents great walkability to many amenities dotted around the area, including the expansive Balboa Park.
Mission Beach: A beautiful, laidback neighborhood, Mission Beach is popular for vacationers and those looking to live on the beach. Stunning views, excellent beach access and a relaxing atmosphere await homebuyers in Mission Beach.
Many of these areas are large communities, which offer many amenities and activities of their own. Residents enjoy the tight-knit atmosphere while being ideally located near the further services and features offered in downtown San Diego.
So Many Things To Do
San Diego is a playground for all ages! There are events, activities and attractions found throughout the city. Whether it be frolicking by the ocean, cathing a professional team play a game, taking in the exciting art and culture scene or simply strolling through one of the many city parks, San Diego residents are never bored.
A glimpse at some of the exciting things to do in San Diego:
San Diego Zoo | 2920 Zoo Dr, San Diego, CA
Located in Balboa Park, the San Diego Zoo is fun for all ages. Home to over 12,000 animals, the zoo covers around 100 acres of land in the heart of the city. Residents and visits spend hours viewing animals and plants while learning about the importance of protection and preservation for all animals.
SeaWorld San Diego | 500 Sea World Dr, San Diego, CA
A world-famous park, SeaWorld is an animal theme park, outdoor aquarium and oceanarium. Visitors enjoy various exhibits and show to view along with ample opportunity to educate themselves on the majestic animals. Family fun continues in the theme park area which is filled with exciting rides, games and delicious food.
Coronado Beach | Coronado Beach, Coronado, CA 92118
Living in San Diego, it is only natural that you will spend time at the city's stunning beaches. Once considered the top beach in the country, Coronado Beach displays white sand and clear waters.
Petco Park | 100 Park Blvd., San Diego, CA
Home of the San Deigo Padres, Petco Park is a spectacular stadium. Whether watching a game or simply wanting to tour the structure, the stadium is an impressive addition to the San Diego skyline.
Along with these popular and well-known attractions are options such as:
USS Midway Museum
The San Diego Museum of Art
Balboa Theater
The New Children's Museum
LEGOLAND California
Fleet Science Center
Excellent Education Options
San Diego is home to many public and private schools that offer exemplary education to students around the city from pre-kindergarten to grade 12. Several independent school districts serve various areas and communities, which share the common goal of providing top-quality education and fun and exciting extracurriculars for all.
The San Diego Unified School District administers the majority of the schools in San Diego. The well-rated school district is the second-largest in California and includes:
11 K-8 Schools
107 Elementary Schools
24 Middle Schools
28 High Schools
13 Atypical/Alternative Schools
45 Charter Schools
Other districts are dotted around the outskirts of town and serve some communities within the city limits. These districts include:
Parents throughout the city can be confident when sending their children to school. The San Diego Unified School District and surrounding districts have a solid commitment to excellent academics and well-rounded education for each student.
Parks Galore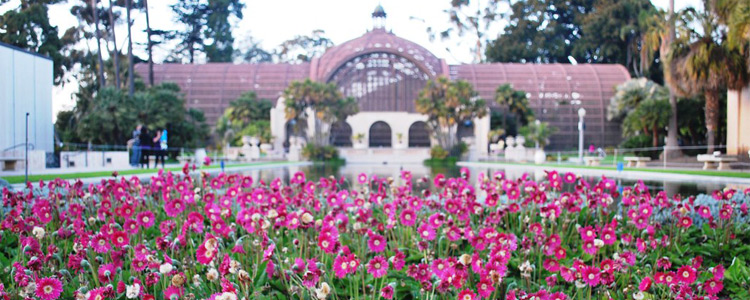 San Diego is filled with tremendous opportunities for outdoor recreation. Parks are dotted throughout the city and offer residents beautiful places to walk, bike, picnic, and play.
Balboa Park

Balboa Park is the city's crown jewel when it comes to recreation. Spanning a staggering 1,200 acres, the historic sites houses some of San Diego's most popular attractions. Large amounts of open green space, walking paths, natural vegetation zones and green belts are mixed with attractions such as the San Diego Zoo.
Also located at Balboa Park are many museums, gardens, and venues, including:
San Deigo History Center
San Diego Natural History Museum
Japenese Friendship Garden
Veterans Memorial Garden
Balboa Park Golf Course
Balboa Park Swimming Pool
Municipal Gymnasium
Morley Field Sports Complex
Though Balboa Park is the city's largest park, it is far from the only one. Throughout subdivisions, neighborhoods, communities, and the coast, one can find beautifully cared for parks offering open green space, children's playgrounds, multi-purpose sports fields, and much more. These parks include:
Mission Bay Park
Kate Sessions Park
Shoreline Park
Children's Park
Trolley Barn Park
Harbour Island Park
Sunset Cliffs Natural Park
Ruocco Park
South Embarcadero Park
Shopping and Dining Opportunites
San Diego is home to a vast number of stores, services, restaurants and entertainment venues. From the eclectic downtown district to the many options dotted along the shores, there is something for every need and craving in the city.
Along with everyday shopping needs, San Diego residents have access to a large number of malls, shopping centers, plazas and more. These locations provide access to various retailers, which span everything from discount items to designer finds. Some of the city's most popular shopping opportunities include:
The city is also home to an exciting and diverse dining scene. Just about every flavor and dish are available in the restaurants, bars, cafes, bistros and eateries throughout San Diego. Fresh seafood, ethnic eats, and so much more is being cooked up throughout the city. Some favorite places include:
San Diego is a fantastic city known for its plethora of amenities, activities and more. Stunning beaches and scenery may be what the world knows the city for; however, there is so much more offered for residents. Excellent education, adequate health care services, friendly neighborhoods, and a vibrant and diverse population are just a few of the amazing things that await you in San Diego.
The Kimo Quance Group represents the region's finest properties with exceptional skill using the most innovative technologies currently available. The Kimo Quance Group offers ultimate privacy and security, speed, and efficiency. Get in touch today!
Homes For Sale in San Diego