10 Reasons to Live in Bay Park, San Diego
Posted by Kimo Quance on Thursday, September 23, 2021 at 12:12 PM
By Kimo Quance / September 23, 2021
Comment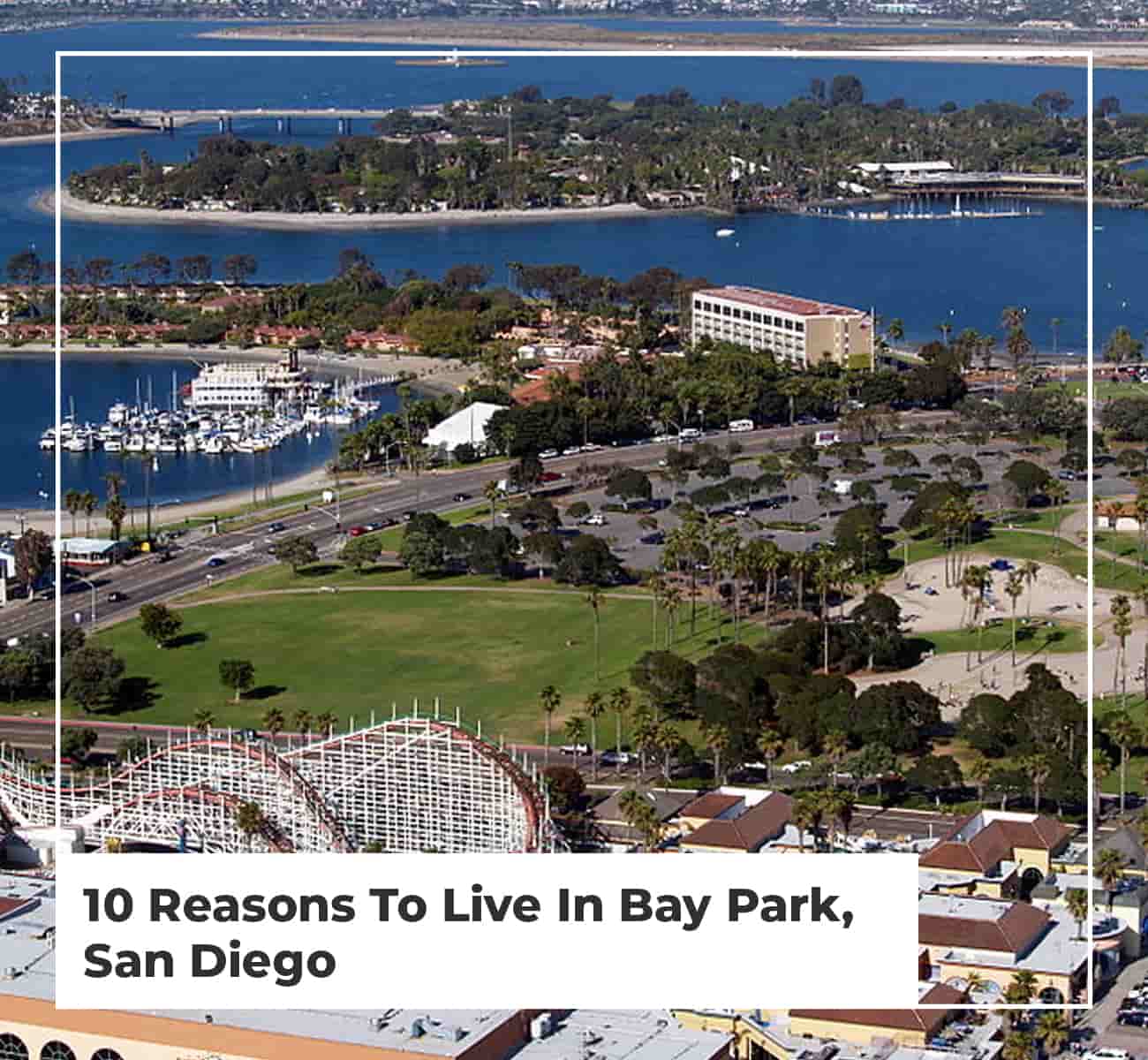 If you love the beach, surfing, jet-skiing and other water activities and near-perfect year-round weather, making Bay Park, San Diego your home should be on the top of your bucket list. Bay Park, or as it's known locally as Mission Bay Park, has everything you could want in a beachside community with 27 miles of shoreline, there is no shortage of things to do.
1) Year-Round Water Fun
Bay Park offers luscious sandy beaches, great swimming waters, boat docks, jet skis and endless sunshine. Your place will be the hub for all of your friends and family to visit so they can also enjoy all the area has to offer. If you haven't yet tried water sports like paddle-boarding, kayaking, wind-surfing or water-skiing, then get out your sunscreen and sign up for lessons to try these various fun water-filled activities.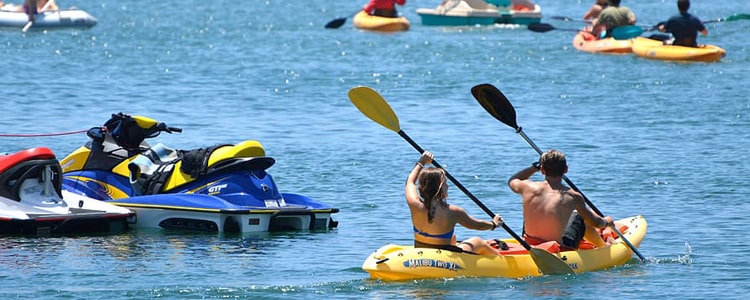 Mission Bay Park is San Diego's 4,600-acre aquatic wonderland with thousands of acres of waterways. Rent a boat and go sailing, take your partner for a picnic at the beach and take in the great views of the sea or spend the day swimming and relaxing on one of the various beaches. A bonus is that you are just minutes away from SeaWorld. Living here is like having a water park in your backyard all year round.
2) Nearby Hot Spots
Living in Bay Park, San Diego gives you access to these great local spots, so you will never have a shortage of things to do.
Crown Point is a favorite spot for volleyball games.
Ski Beach is a hot spot for family parties, casual picnics and beach bonfires.
Santa Clara Point has an excellent Aquatic Center offering water sports rentals and instruction.
Sail Bay has a wide running path, Fanuel Park playground, and nightly live music at the adjacent resorts.
Quivera Basin offering daily fishing and scuba diving charters and a sampling of waterfront shops and restaurants.
Dana Landing is a busy marina with a boat launching ramp, sailing, whale watching and a sportfishing center.
East Mission Bay Park has endless grass parks, playgrounds and boat launching ramps.
Fiesta Island is a multi-purpose, dune-covered island enjoyed by recreational fanatics of all kinds – offering plenty of small watercraft launch options and an off-leash dog beach.
3) Active Living
Bay Park is buzzing with things to do that will keep you active day and night. If you are looking for things to do on a date night, or just to keep active and healthy check out some of the options below:
Take a moonlight cruise around the bay on the Bahia Belle, a tern wheeler Mississippi-style riverboat docked at the Catamaran Resort on Mission Bay.
Bike riding around the bay and the adjacent beach boardwalks at Mission and Pacific Beach. Mission Beach Boardwalk is just a 19-mile spin.
Riding the "Giant Dipper" roller coaster at the adjacent Belmont Amusement Park.
Learning how to sail at the Mission Bay Aquatic Center.
Go Dolphin and Whale Watching on a sunset cruise.
Go cross country running on the Mission Bay 2,000-meter course.
Golf where Tiger Woods won a Junior World title, the Mission Bay Golf Course and Practice Center. It's an 18-hole executive course designed by Ted Robinson, former president of the American Society of Golf Course Architects.
Playing volleyball or using the workout station at Mission Bay Park.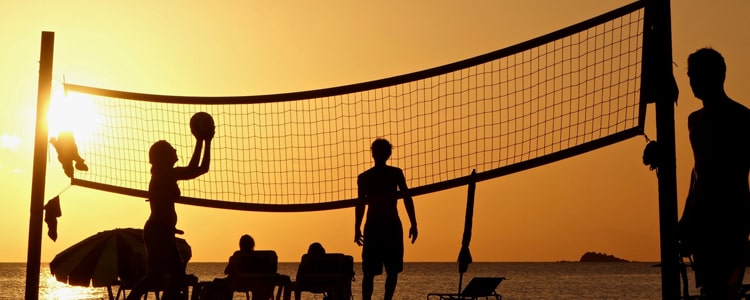 4) Restaurant Rows
Bay Park is known for its plethora of restaurants. If you don't want to fight the traffic and parking issues at the more popular locations of Pacific Beach or Little Italy, then make sure you visit one of the bars, cocktail lounges and restaurants in Bay Park. Depending on what you are craving, your taste buds will enjoy some of the best Cuban cuisine this side of Miami, at André's Cuban and Puerto Rican Restaurant on Morena Blvd. For over 33 years they have been serving delicious Cuban and Puerto Rican dishes with a side of romantic music, and great service. If Italian is more your thing, then try Sardina's Italian Restaurant down the road on Morena Blvd. Their specialty is Sicilian/Italian Cuisine. Barbecue lovers will find their favorite spot at Bull's Smokin BBQ, where even your furry friends are welcome. Teo Leos has amazing Mexican food and live music. For fresh seafood lovers, Bay Park Fish Company is one of the best places to have enjoy a meal from the sea.
5) Excellent schools
If you have school-aged children, there are several excellent-rated schools in Bay Park. Four of the elementary school received a rating of 8/10 or higher. There are also several private schools that have excellent reviews from parents. One of the main perks of living in Bay Park is that San Diego University is a short distance away. Here is a list of some of the best schools in the area.
6) Living in Bay Park
Bay Park is relatively close to the beaches in San Diego, so living there you would enjoy all the benefits of a seaside community. Throughout the community, the smell of refreshing sea air wafts over the area and leads you to the sea. Bay Park typically attracts many young, professional residents. However, Bay Park is a hilly neighborhood, so many of the homes in the neighborhood are situated on hilltops.
The perk is that they provide picturesque views of the skyscrapers in the city and the ocean. Homes are a little pricey here and for a typical 3 bedrooms, 2-bathroom home you can expect to pay between $650,000 to $2M, with the average home costing approximately $875,000. The residential areas within Bay Park have an old-time 50s charm. The majority of the houses have undergone major renovations as younger families have discovered the area and quickly turned it into a beautiful million dollar plus community, but with the amazing weather, spectacular views, and excellent schools, Bay Park is the perfect place to buy a home in San Diego. If condos are more your preference, the Bay area has an abundance available in great locations.
7) Low level of crime
The level of crime in the Bay Park area is 32% lower than the rest of California, and 24% lower than the average in the US so it is a very safe place to live. For the past several years, crime has been decreasing by about 2% on average.
8) Hidden Gem
Bay Park is considered by the locals as a hidden gem, it is a small, urban area but without the crowds and hustle and bustle of the big city. Morena Boulevard has many little eclectic shops, cafés, bars, microbreweries, and antique stores to enjoy with your family and friends.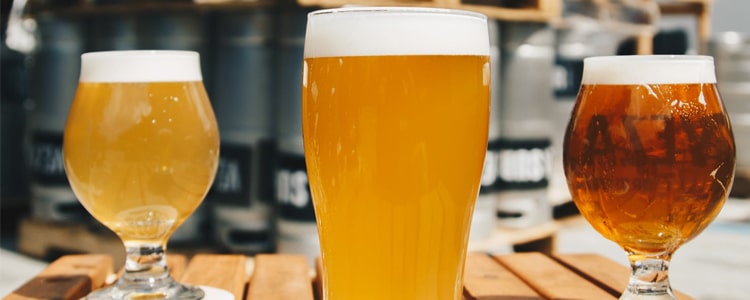 9) Birdwatching and Fishing
If bird watching is one of your hobbies, you will find that Mission Bay Park is home to many rare and endangered species, including the California least tern. The California least tern has more than tripled in number since it was put on the endangered species list and has many colonies from San Diego Bay to the San Francisco Bay area. Most are fenced and protected from public access. Least Terns typically nest on specially-constructed sandbars and alkali flats around the Bay area, and Brant appears in small numbers in winter and spring, feeding on eelgrass beds in nearby San Diego Bay.
Since Bay Park is a seaside community, there are many areas where fishing is permitted in Mission Bay, except in areas designated for swimming, water skiing and personal watercraft use (including takeoff and landing zones). Fishing is not allowed from any bridge. Die hard fisherman can find species such as Cilus gilberti, Spotted bass, halibut, Spotted Sand Bass. You might also find some fly fishing going on in the area.
10) Growth and Development
Currently, public transportation is limited in the Bay Park area and most people either walk or drive to their desired spot. However, planning is underway for a Blue Line Trolley, 1000 affordable housing units, and Bayview Plaza. Bayview Plaza is a 3-acre site located in Bay Park, immediately adjacent to the new Blue Line trolley station (opening late 2021) and an easy walk to recreational opportunities at nearby Mission Bay. Bayview Plaza is intended as a welcoming neighborhood town center. Part of the development is a residential component that will house studio apartments, lofts, 1 and 2-BR apartment homes, with bay windows or balconies overlooking the bay.
The plans for the plaza also include a fitness center, retail stores, and restaurants. Once the trolley line is in place, you can easily live in Bay Park and take the trolley to work in downtown San Diego and University Town Center. Bayview Plaza is destined to be a live-play-and-ride-transit-to-work lifestyle. So if you're looking to relocate, check out the 92110 zip code and find your new place to live.
There are definitely more than 10 reasons to move to Bay Park, San Diego but one of the best reasons is to enjoy living by the water in a safe community that is vibrant, growing and full of activity. Every day can be an adventure or it can be peaceful and relaxing. With little to no traffic, plenty of great walking areas, and beaches to enjoy, check out the 92110 zip code and find your new place to live.
Check out another great community, Golden Hill from our latest blog post!
The Kimo Quance Group represents the region's finest properties with exceptional skill using the most innovative technologies currently available. The Kimo Quance Group offers ultimate privacy and security, speed, and efficiency. Get in touch today!
Homes For Sale in Bay Park, San Diego