10 Reasons To Live In East Village, San Diego
Posted by Kimo Quance on Wednesday, June 30, 2021 at 8:37 PM
By Kimo Quance / June 30, 2021
Comment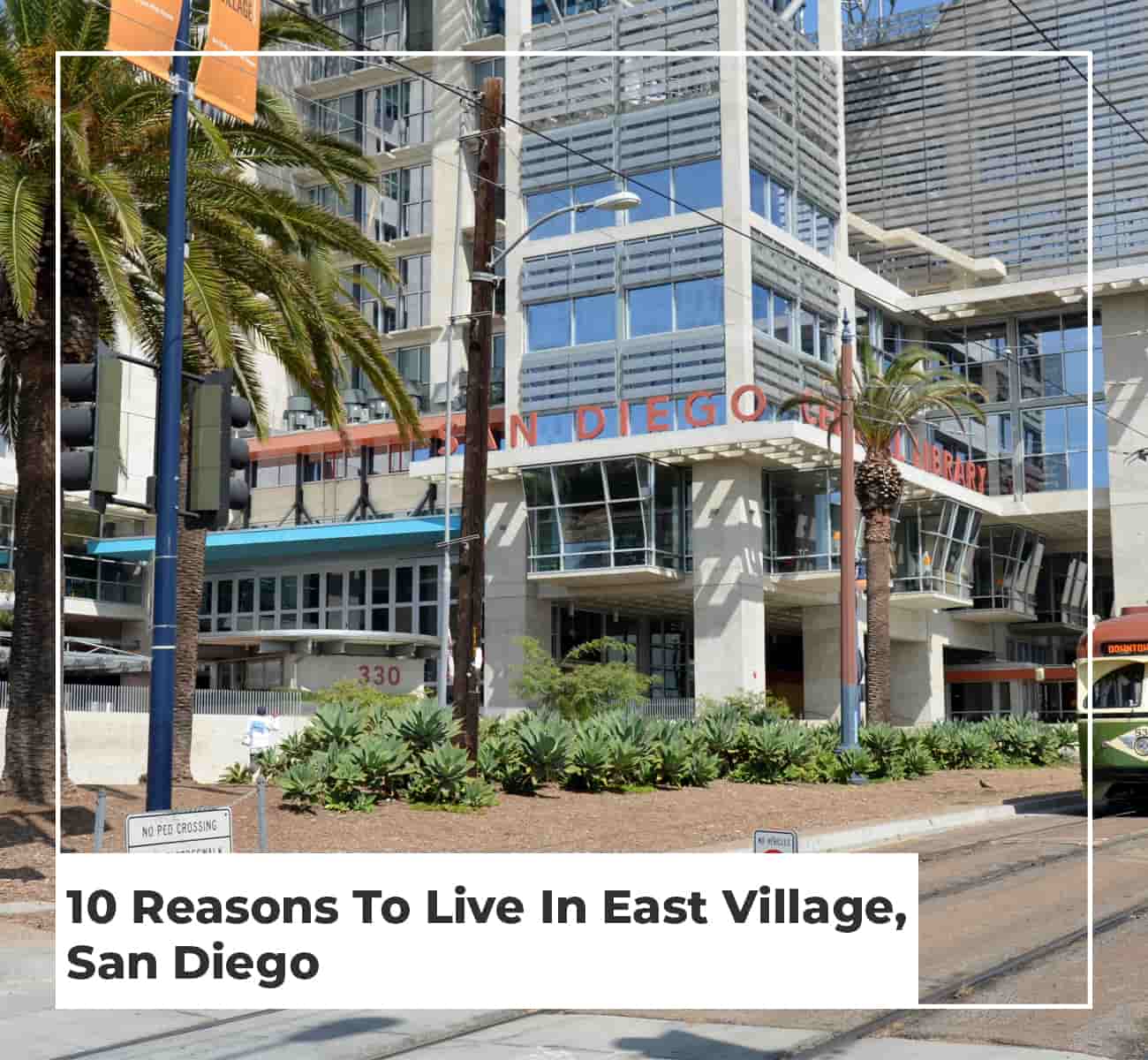 One of San Diego's top, up-and-coming neighborhoods is the vibrant and trendy East Village. What was once filled with industrial buildings, warehouses, and vacant lots, is now a series of mid-rise condominiums and luxury lofts, upscale restaurants, and unique boutique shops.
East Village is now the largest urban neighborhood in Downtown San Diego. Located within close proximity to the Gaslamp Quarter, those who reside in East Village are treated to a fabulous selection of dining and shopping as well as a thriving nightlife. The neighborhood is made up of 130 blocks stretching between Seventh Avenue East to 18th Street.
Anyone looking to relocate to beautiful San Diego should have East Village among their top neighborhood considerations. For those that aren't quite convinced yet, here is a list of ten reasons to live in this incredible community. Read on and discover the most amazing aspects of this most amazing neighborhood!
1. Incredible Selection of Modern and Urban Real Estate
East Village has been developed to target a hip, urban demographic. The real estate found within the community's borders is mostly made up of converted warehouses that have transitioned from large, empty space into mixed-use residential units. These trendy condos and apartments are ideal for those looking for the ultimate urban experience.
Everything from humble studio units to spacious, top-floor suites can be found in East Village, suiting a number of budget plans and lifestyles. Typically, these homes range in price between $285,000 to $950,000 with an average price resting in the high $300,000s. As the neighborhood continues to grow, new developments have sprung up, providing plenty of modern and contemporary residential buildings to choose from.
The majority of the residents of East Village are renters, with only about 16% of locals owning their own home, according to Zumper.com. This is common among young working professionals, of which a majority of the population of the neighborhood is made up. The average cost of rent in East Village is approximately $2,455 per month. Renters can choose from a selection of studio to three-bedroom units in one of the many modern buildings found within the neighborhood.
2. Exceptional Educational Options
A common deciding factor to many who are relocating is education. Young families and young adults alike take great consideration in an area's educational options, be it the public school system or post-secondary options.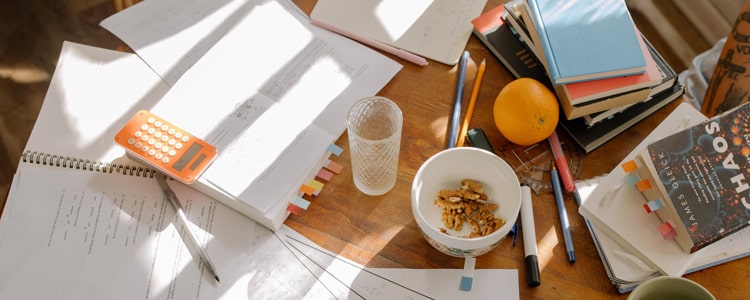 Part of what makes the real estate of East Village so competitive is the access to some of the top schools in the Downtown San Diego area. Some of these incredible schools, both public and private, that offer exceptional education to students from the age of three to eighteen include:
Perkins Elementary School
Garfield Senior High School
Not only is the educational system ideal for students in kindergarten through 12th grade, but adults can also benefit from the exceptional education offered in the East Village community. This includes institutions such as San Diego City College, the New School of Architecture, and the Fashion Institute of Design and Merchandising. Currently under construction is the Thomas Jefferson School of Law.
3. One of San Diego's Most Walkable Neighborhoods
An important feature to many who choose to reside in any downtown area is the walkability score. This includes the ease in which locals can venture through the neighborhood on foot, as many urbanites prefer to walk or bike to work, to school, or to enjoy the local amenities, of which East Village has plenty of incredible options!
East Village is filled with delightful markets and delis, colorful shops and diverse dining establishments, eclectic coffee shops, and beautiful parks and recreation areas. Those that reside in the area can easily explore all of these incredible destinations by simply walking the streets of the community.
One of the best ways to get outside and stay active is to walk along the scenic walking paths and hiking trails of the local parks. Some of the most popular destinations include Golden Hill Park and Tweet Street Park. These immaculate grounds are the perfect spot for families to relax under the shade of the trees for a picnic, play on the fantastic playgrounds, or take up a sport on one of the athletics fields.
4. Endless Excitement Found in the Nearby Gaslamp Quarter
Just a little more than a half a mile, approximately six minutes, away from East Village is the fabulous Gaslamp Quarter. This exciting destination brings in millions of tourists and locals alike to indulge in the thrilling nightlife, dine in the local pubs, and take in all the entertainment they can handle!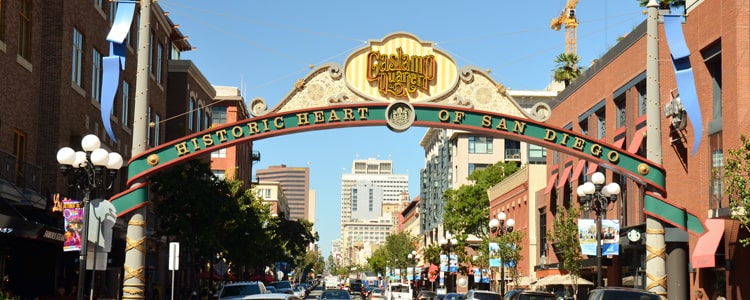 Since the 1850s, the Gaslamp Quarter has been under development to delight and entertain the masses. As the years have gone by, more and more fantastic options have been added to the collection. Today, the Gaslamp Quarter features more than 200 restaurants, bars, nightclubs, lounges, world-class boutiques, and galleries. This urban district is unlike any other and is a major draw to hip and trendy San Diegans.
5. Ample Opportunity to Listen to Great Live Music
Local East Village residents are no strangers to fantastic live music and are able to hit up one of the many nearby venues during a night spent out on the town. Some of the hot spots for live music include the Saville Theater, which puts on the most amazing jazz concerts, and Moonshine Flats, a bar that features fan-favorite country music.
East Village is also host to the annual SoCal Music Festival. This incredible event features four stages for bands of all genres to showcase their talent. The musicians that take to these stages are a variety of both local talent as well as well-known artists, drawing in a large crowd throughout the festival.
Many of the local bars also feature live music regularly. Most weekends, anyone who takes to the establishments that line the streets of East Village are booming with exciting music performed by local bands and musicians. It's nonstop fun in this urban community!
6. Continuous Growth Offers Endless Opportunities
East Village has been steadily expanding for the last several years and it shows no signs of slowing down! Major developments are in the works to accommodate more residents and more retail and dining opportunities. One of the most exciting recent developments is the completion of the Harbor Drive Pedestrian Bridge. This bridge connects Balboa Park with San Diego Bay, adding even more walking options to the residents of East Village.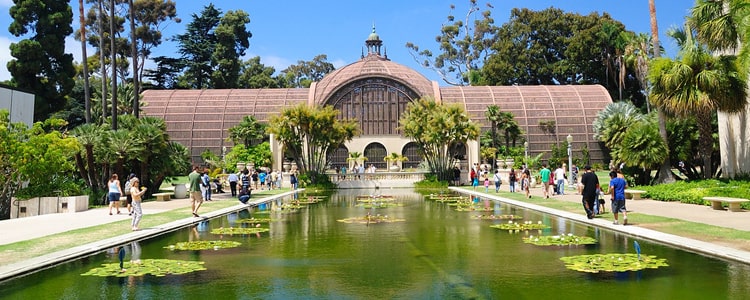 Another exciting new project that has all of the town talking is the San Diego Museum of Beer. Located within East Village, this museum is dedicated to San Diego's thriving craft beer industry. This hands-on experience exhibits all that it takes to craft unique brews and features immersive technology for guests to enjoy.
Residential growth is ongoing in East Village, offering ample opportunity for newcomers looking to reside in this fabulous neighborhood. Modern high-rises are under construction, featuring luxury condos and apartment units. The appeal to these buildings is not only found in the upscale construction, but the ideal Downtown location and the access to all the incredible amenities that East Village has to offer.
7. A Staple of the Community: A Sensational Stadium
One of East Village's most well-known attractions is the $450 million, top-of-the-line baseball stadium, Petco Park. This unrivaled stadium was built in 2005 and kicked off a major upswing in the neighborhood's ever-growing popularity.
Locals can enjoy the high-energy atmosphere found only when gathering to watch a live sporting event. Not only can fans enjoy the game from inside the stadium, but the surrounding grounds offer a "Park at the Park" option just off of K Street. Here, fans can bring a blanket and snacks to enjoy a picnic at the ball field and watch the game either on the big screen or through the chain link fence surrounding the outer field.
Condo balconies also offer a birds-eye view of the games, which can be bought or rented during the season. The rooftop bar is another awesome way to take in the show from up above. With so many fantastic ways to enjoy Petco Park, locals and tourists alike definitely add a trip to the stadium on the checklist when wandering about East Village.
8. Resources Abound at the Local Library
The San Diego Central Library is an incredible, new branch found along J Street, 11th Avenue, and Park Boulevard. This incredible location opened up in 2013 and was a $185 million project. To keep up with the community's modern and contemporary design, Central Library is a multi-story, domed, architectural wonder! The beautiful building alone is worth the trip Downtown.
The Library offers guided tours throughout the gorgeous garden courtyard, the display of approximately 150 art installations, the Dr. Seuss-themed children's library, the beach-themed teen center, and the Qualcomm Dome Terrace.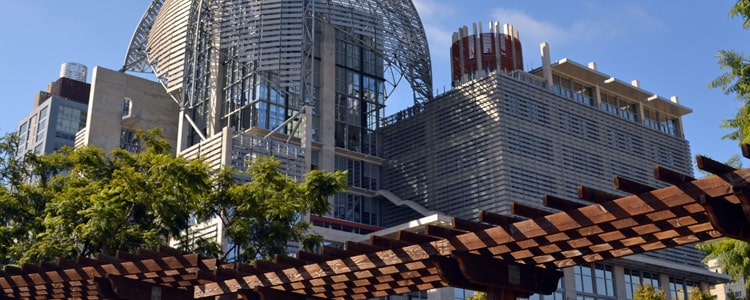 Central Library also plays host to several festivals, concerts, and public classes. Several floors of innovative learning are available seven days a week, where children of all ages as well as adults can enjoy the resources and programs offered within this amazing establishment. Another great feature is the innovation lab, the Sullivan Family Baseball Research Center, which features a rare book room and an Idea Lab.
9. Wide Range of Demographics Make Up the Neighborhood
East Village is made up of a balanced demographic, home to a wide variety of interesting individuals and families. The neighborhood appeals to young adults in their 20s, budding families, working professionals, and even retirees! All lifestyles are welcome here, and just about anybody will be able to find the perfect fit within this urban community.
Although East Village is made up of a decent mix of everyone, the average age of residents is approximately 36 years old. For the most part, this group is incredibly friendly and enjoys socializing. Many of the locals in East Village also have a pet, whether it be cats or dogs. This laid-back atmosphere is perfect for any and all!
10. Incredible Public Transportation and Eco-Friendly Options
Although the residents of East Village love to walk around the neighborhood, the area is also well-known for having access to excellent public transportation options. Public transit is provided by the San Diego Metropolitan Transit System (MTS). With sixteen bus lines and three light rail lines, commuters can easily travel in and around San Diego. The East Village MTS Tram offers twenty-eight stops throughout the community. The nearest airport to East Village is the San Diego International Airport.
Locals who own an electric vehicle will delight in East Village's eco-friendly charging stations. There are thirteen electric vehicle charging stations found within the neighborhood, offering ample opportunity for those who are considering living in the area and prefer a lighter mode of transportation.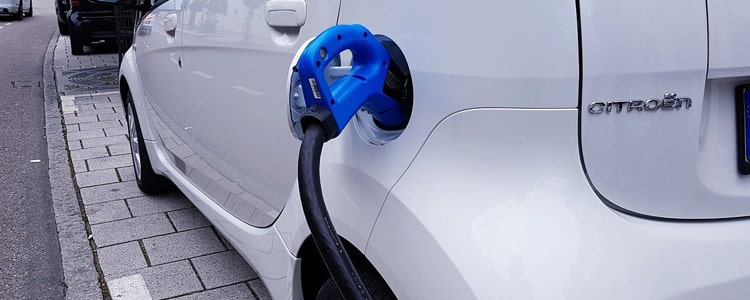 As this article clearly demonstrates, it's plain to see why so many people are choosing to settle down in the fabulous and trendy East Village. This incredible neighborhood offers the best of the best when it comes to dining, entertainment, and shopping.
On top of that, the vibrant residential buildings and contemporary designs are easily some of the greatest among San Diego real estate listings. Families are attracted to the excellent school system, working professionals are drawn to the vast job opportunities, and students can take advantage of the incredible post-secondary schooling at the University or Community College.
For those looking to settle down in one of the greatest neighborhoods in the Downtown area of San Diego, this growing community should be high on the list of options. If this list of ten reasons to consider East Village as your new home doesn't convince you, nothing will!
The Kimo Quance Group represents the region's finest properties with exceptional skill using the most innovative technologies currently available. The Kimo Quance Group offers ultimate privacy and security, speed, and efficiency. Get in touch today!