10 Reasons to Live in Logan Heights, San Diego in 2022
Posted by Kimo Quance on Friday, September 24, 2021 at 10:39 AM
By Kimo Quance / September 24, 2021
Comment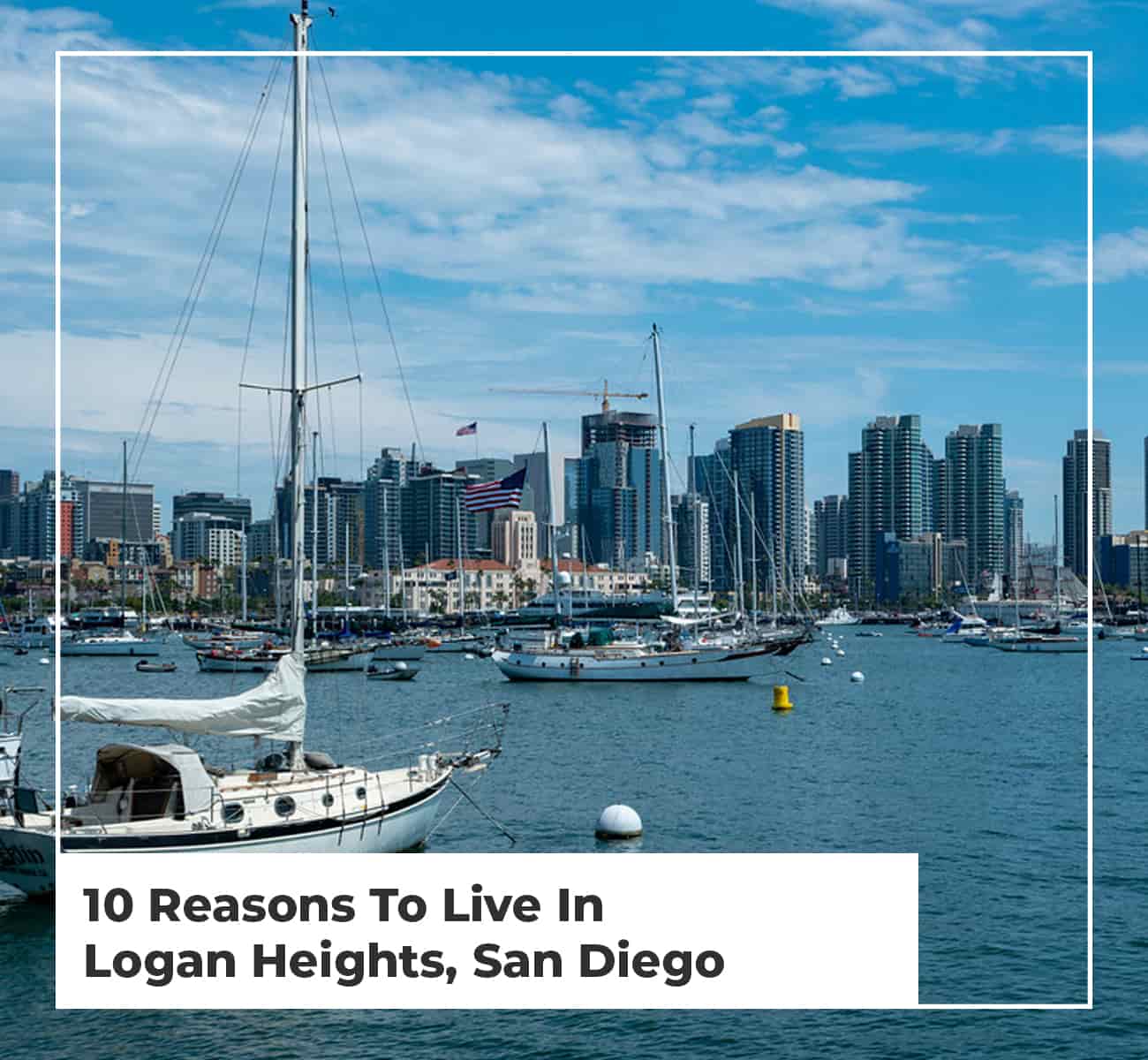 Sunny San Diego is a great place to be if you love sunny, warm weather practically all year round. San Diego county is so large, that you have your pick of diverse communities to live in. Logan Heights is one of the oldest urban neighborhoods that offer all of the amenities that people love in an urban area with a little Latino twist. After undergoing many transformations, with new independent shops, restaurants and bars, Logan Heights has become one of San Diego's best-kept secrets.
1) Everything is in Walking Distance
With less than 20,000 residents, the streets of Logan Heights are full of activities and things to see and do. Start your day at Por Vida with a coffee and a side of Latino art. Some of the not-too-miss selections at Por Vida include the horchata latte – either iced or hot, and the mazapán latte, which is made with the beloved Mexican peanut candy (mazapán de cacahuate), the violeta latte, using lavender-infused syrup, and a variety of spicy lemonades. This might become a daily pit-stop for you.
Later in the day stroll to the Logan Heights branch library, drop the kids off at the Memorial Skate Park while you meet your friend at Border X Brewing for a cold beer. Border X Brewing brews craft beer with classic Mexican flavors such as horchata, Jamaica and Abuelita's Chocolate.
2) Location, Location, Location
Logan Heights is close to the beach which leads to the Pacific Ocean. For those who love their time on the water either sailing or boarding or just relaxing, living in Logan Heights offers close proximity to the fun in the sun that San Diego residents crave. Located south of Golden Hill, and close to the I5, Logan Heights is also known as Barrio Logan even though technically Barrio Logan is the southern area on the other side of the I5. The community is located south of Downtown San Diego and is adjacent to San Diego Bay's bustling maritime industry.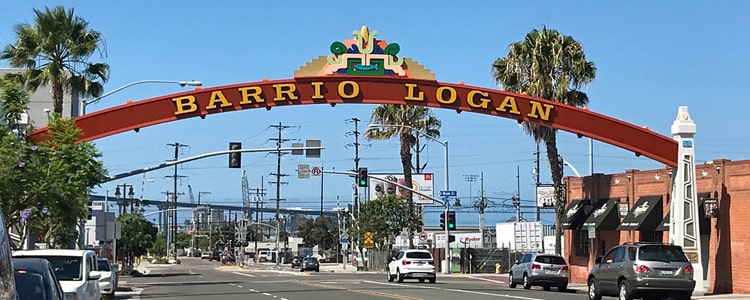 The major streets in Logan Heights include Logan Ave, 28th Street and Crosby Street, which run north and south, and Imperial Avenue, Commercial Street, and Oceanview Boulevard, which run east and west.
3) No Car, No Problem
Logan Heights offers both a trolley system and bus lines for those who prefer to rely on public transportation. The Barrio Logan Trolley Station offers residents and employees connections to local restaurants and retailers, Chicano Park, and the San Diego Continuing Education César E. Chávez Campus. The station provides access to the UC San Diego Blue Line and a high-frequency, late operating local bus route. As part of the San Diego Trolley Renewal Project in 2020, the Blue Line was renovated to offer a more comfortable transit experience for riders.
Riders can now experience larger shelters, improved service and raised platforms for ease of access. Building upon these improvements, the station is looking at enhancing station amenities like Wi-Fi, USB charging ports, and an interactive transportation kiosk that displays real-time information about regional transit services. Vehicle ownership in Barrio Logan is low and transit ridership is proportionally higher than in other parts of San Diego.
4) Eating and Drinking in Logan Heights
Logan Ave is the home to several Mexican restaurants mixed with American-style diners and cafés. From Antojitos Colombianos Restaurant, Superior Soul Food to Ricon Azteca, Logan Heights offers a plethora of culturally diverse food choices to tempt your palate. Ricon Azteca won't be hard to find as it has an Aztec-inspired mural, whose brilliant blue and green hues attract the eye. If you prefer simple on-the-go food, grab some tacos at Salud! or taste a Barrio Dogg (street hot dog with a variety of toppings). Salud! is hardly a local secret, though, having been featured in The New York Times, the Washington Post and on the Travel Channel.
For the die-hard coffee drinker, be sure to check out Cafe Moto (hip coffee shop with the massive roasting facility at back full of cool vintage stuff), Cuatro Milpas, Mishmash (delicious comfort food with vegan options) and El Mercado (Pho, Ironfist, Dough Nation, Maggies Cafe, Oi Asian fusion, El Pulpo). All of the restaurants and cafés are mom-and-pop shops, you won't find chain fast food places here and no Starbucks on every corner.
5) Jobs, Jobs, Jobs
If you aren't afraid of hard work, Logan Heights offers some down-to-earth decent paying jobs. Within the barrio are rail yards, an oil-tanker facility, the NASSCO shipbuilding yard, and cargo ships at the Tenth Avenue Marine Terminal. The working waterfront is well-known for attracting large numbers of commuters each day. The neighborhood also has lots of body shops and garages. If cooking is more your thing, there are many places to test out your culinary skills. With regular public transit, you can access jobs up to 30 minutes away in downtown San Diego.
6) Chicano Park
Visitors come from miles around to view the colorful murals decorating Chicano Park. Chicano Park is a 32,000 square meter (7.9 acres) urban park located beneath the San Diego Coronado Bay Bridge. Chicano Park has the largest concentration of Chicano murals in the world painted on the concrete support piers for the 2.4-mile-long bridge and the intersecting highway. The park has more than 80 paintings on seven acres dotted with sculptures, gardens, picnic tables and playgrounds.
After the city built the I5 highway through the neighborhood removing homes and dividing the area into two sections, the government promised to build a park for the residents. Several years later, the park still wasn't built and the state decided to build a Highway Patrol station. The locals decided to hold their ground and formed a human chain to hold off the equipment and garner the attention of government officials. In 2016, the park was designated a National Historic Landmark, a move that not only protects the park but preserves its vibrant history as well. In 2020, the Park celebrated its 50th anniversary.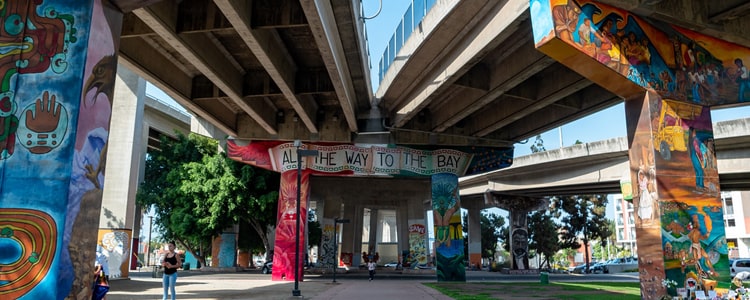 7) Strong cultural history and diversity.
In the late 1800s, a US Congressman named John Logan drafted legislation for a railroad to end in San Diego, 10 years after submitting the plans, the state named a street after him and then the neighborhood.
During the early 1900s, the area became a haven for Mexican immigrants, who eventually became the predominant residents. Logan Heights is currently home to one of the largest populations of Latinos in San Diego with approximately 87% of residents identifying as being of Latin American heritage. African American people make up approximately 7%, with Asian persons making up 1.5%, and the rest are non-Hispanic white persons. It is one of San Diego's oldest Mexican-American neighborhoods.
8) Buying a home
Since Logan Heights is one of the oldest neighborhoods in the state, many of the homes, particularly those along Oceanview Boulevard, date back to the early 1900s with a variety of architectural styles including Neoclassic-Rowhouse (1895- 1915), San Francisco Stick (1870-1890), Queen Ann Cottage (1883-1890s), and Craftsman Bungalow (1905-1925, 1910-1925). The historically significant structures tend to be in the areas of highest elevation, toward 29th Street. In today's real estate market, there are plenty of 3 bedroom, 2 bathroom family homes between $530,000 to $800,000 available for sale.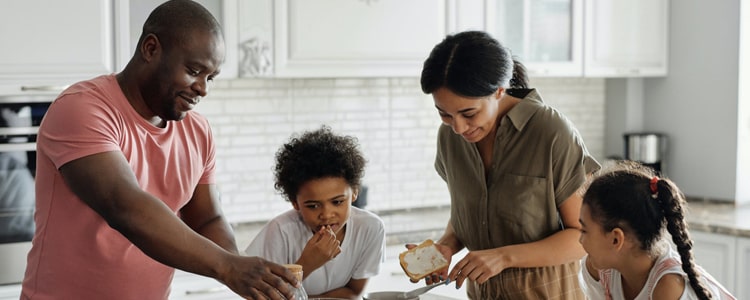 On the flip side, in the last 2 years, Logan Heights has made progress in tackling the homelessness situation. Developers and real estate agents have partnered to complete a housing project that involves building 21 apartments out of shipping containers. Each apartment will be approximately 320 square feet and have the rent locked at below-market-rate levels for the next 10 years. The ground floor units are being held for homeless, handicapped veterans.
9) Latino Culture
Latino food, drinks, art, music – Logan Heights has it all. The monthly Barrio Art Crawl is a self-guided tour of murals, open studios, galleries, and local shops with music, food and drinks. Every April there is a popular festival called Chicano Park Day which celebrates Mexican culture, both traditional and contemporary, with everything from folk dancing to low rider cars on display. The Mercado del Barrio warehouse also features live music during the summer months. Barrio Logan has been designated as one of 14 California Cultural Districts, which showcase some of the unique artistic identities that drive California's culture.
10) Local escapes
Just over two miles from Barrio Logan is Andaz San Diego in the Gaslamp Quarter. Andaz is a unique four-star boutique hotel with stylish amenities and accommodations, including a rooftop pool and rooftop dining. Don't forget about the famous San Diego zoo if you are looking for a fun, family activity. If the beach and rides are more your preference, the Mission Beach amusement park, known as Belmont Park, is reminiscent of a summer fair with a fun atmosphere and unique rides that are good for a variety of ages. Make sure you try the Giant Dipper Roller Coaster. Built in 1925, this wooden coaster will have you laughing and crying at the same time.
Logan Heights is a lovely neighborhood filled with culture, diversity and a strong sense of community. Ideally located near many necessary amenities and services, Logan Heights, San Diego is a perfect location for prospective buyers of all types.
The Kimo Quance Group represents the region's finest properties with exceptional skill using the most innovative technologies currently available. The Kimo Quance Group offers ultimate privacy and security, speed, and efficiency. Get in touch today!
Homes For Sale in Logan Heights, San Diego
No Matching Listings
Try a new search, or click below to get notified when matching listings become available.