The Top 10 Perks of Living in a Big City
Posted by Kimo Quance on Thursday, May 13, 2021 at 1:53 PM
By Kimo Quance / May 13, 2021
Comment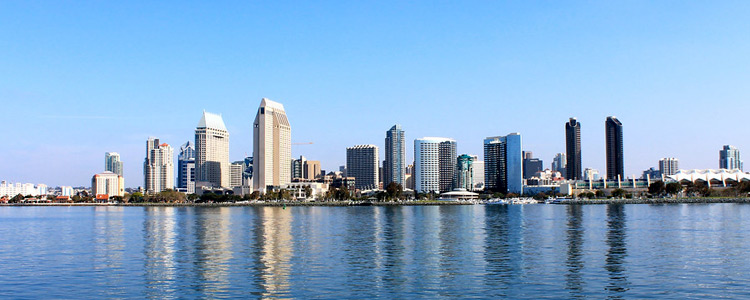 There are a variety of reasons why people choose to reside in big cities like San Diego. Whether it be to pursue one's dream job or live among the many things to see and do, big cities have been drawing in buyers since the rise of urbanization.
The United States is comprised of many large metropolitan areas such as San Jose, New York City, Dallas. Below we will discuss the many perks you will find while living in a big city.
View All Homes For Sale in San Diego, CA >>>
1. Vast Entertainment Options
Entertainment plays an important role in many of our lives. It can bring joy and laughter which is essential to healthy living. You will find more opportunities to grab your friends and family, go out for a night on the town, or have a movie night at one of the theaters. San Diego, a large metropolitan city with a population of over 3,000,000 people, offers an abundance of entertainment options. Zoo and Safari Park, a plethora of beautiful beaches, or taking a trip to the Gaslamp Quarter can enjoy some activities in a big city such as San Diego.
Large cities around the globe are known for their unique and diverse art and culture districts. From art galleries to cultural centers, theaters, music venues, bars, and more, big cities are a mecca for creativity and expression.
2. More Shopping Opportunities
Shopping centers can be scarce in a small town; you'd be lucky to have a local Walmart or Target. However, when residing in a large city, you will find plenty of shopping opportunities, whether it be in your multi-level mall that offers more than 200 stores that include large brand name retailers or locally-owned shops in the downtown core. Many big cities throughout the country are home to popular shopping sectors such as New York City's Fifth Avenue or Mall of America in Bloomington, Minnesota.
Beyond the large shopping centers, big cities are home to an abundance of convenience stores, grocery stores, specialty shops, pharmacies and more. Due to the size of large cities, many residents enjoy having local shopping centers to quickly reach for a variety of errands.
3. Job Opportunities
Rural areas may not have as many industrial buildings and factories and grocery stores, clothing retailers, doctor's offices, and even lawyers. This can end up not giving its residents many opportunities to land a job or start their careers. However, the same can't be said for metro areas. With populations in the hundreds of thousands and even millions will offer an abundance of jobs. Whether you are looking for an office administration position, joining a local law firm, or becoming a retail associate, the chances of finding work grow tremendously in the big cities.
The world's financial capital is New York City and is home to over 50 fortune 500 corporate headquarters; Dallas and Chicago have over 20. Top law firms in the country are located in New York, Houston and Chicago. Cities with a large population offer Walmarts, CVS, Target, to reach for various errands quickly and more, giving more opportunities for young adults and teenagers joining the workforce.
4. Public Transit
Whether you don't have a license, the funds for a car, or just want to contribute to a healthier environment, not driving while living in a rural area is not fun. There are many benefits of public transportation, including that residents can avoid the morning traffic on their way to work. Even the younger generations can benefit from having a variety of public transportation options available to them. Taking a bus ride to the mall, their job or even friends' houses allows for more independence and practice for adulthood. Having a city bus or streetcar close by also gives teenagers the chance to participate in weekend activities.
More added benefits for having public transportation readily available include not having the extra cost of insurance and paying for parking every day while you go into the office. Also included in morning parking is the space available; many working professionals will have to find a parking spot located quite a distance away from their place of employment.
More options such as biking and walking are other things to enjoy while living downtown or in an urban area. Chicago alone has 47 ways to get around, including rideshare programs, carsharing and even bike-sharing.
5. Multicultural
There are many reasons diversity is essential, and in the big city, you will find this. People from all different backgrounds come together and befriend one another. This allows for much education and cultural practices so people can experience something different. Diversity also brings in a variety of functions into the city, enhancing globalization.
Large cities have many tight-knit communities with prevalent cultural neighborhoods, including Chinatown in NYC. While strolling through the west side of Chicago, you will find Greektown, and Las Angeles is home to the Little Bangladesh neighborhood. You will find many more of these tight-knit communities full of culture in large metro areas. It is vital for the people of these communities to have a chance to come together and show the residents of the city their culture through food, fashion, dance and more.
6. Medical Care
Small rural areas don't offer as many medical centers, including hospitals; some rural areas may not even have a local hospital. Living in a city allows the residents to have plenty of options for medical care, such as having a hospital nearby and medical centers with the best care providers. Having an abundance of medical centers brings in competitions that drive people to hire only the most knowledgeable staff.
7. Sports
Bigger cities offer more opportunities to see your favorite sports team like San Diego and the major league baseball team, The San Diego Padres. Each season Petco Park is full of fans; if you have to travel to your closest large metro area to watch a baseball game, you have a ton of extra costs to figure in.
Being home to a major baseball team, a national football league, an NBA team etc., allows for residents to bond over their favorite sports team and players. While attending a big sports event, it is clear there is team spirit amongst the residents of the home team that will bring everyone together and allows them to connect over a common interest.
8. Finding Yourself
This is especially true if you are a young adult coming into a new, big city. The lack of everyone knowing your every move allows people to find themselves. Individuals don't have to worry about your neighborhood knowing you just went through a break-up or transitioned out of their current place of employment. These situations help you embrace yourself to the fullest.
9. Food
Who doesn't love food?
Cities are full of restaurants that offer a diverse selection of mouth-watering dishes. Taking a stroll through your city, you will find a Greek restaurant on the corner, an Italian restaurant down the street as well as a restaurant serving authentic Jamaican cuisine around the corner. Don't forget about the cafe options for your early morning coffee and tasty pastry. Having a plethora of restaurants that will satisfy your taste buds makes eating in pretty easy as well!
10. Social Time
Being surrounded by many like-minded individuals allows for a social time like no other. You can pair your social time with an abundance of entertainment options. Grab your friends and spend some time in your favorite pub or nightclub. There are also a plethora of clubs and activities to join alone or with a group of friends. Bowling clubs, baseball teams you can start with your closest friends and more! Large cities tend to have a wide variety of clubs, groups, sports teams and more.
The top 10 perks of living in a big city mentioned above will be sure to keep you happy for as long as you live in the big city of your choosing. There will always be something to do whether alone, with your family or in a group of close friends. Going for a morning stroll and passing by a top-notch book store moments before stopping into a favorite local cafe can be an excellent way for many city-goers to spend a Sunday morning.